Regular price
$64.98
Sale price
$58.98
Unit price
per
Sale
Sold out
Unlock the SECRET to Optimum Gut Health!
Experience the remarkable effects of CHOCOLATE LAB PROBIOTIC X438 ultra-potent general-purpose probiotic, meticulously crafted to support digestive well-being and nurture a resilient gut. A perfect choice for individuals seeking a thriving and diverse microbiome, with an optimal dosage of 60 billion CFU. 
✓ 60 Billion CFU - ULTRA DOSE

✓ Supercharge Your Body's Defense

✓ Replenish Healthy Bacteria
✓ Boost Your Immune System
For best results take 1 capsule in the morning and 1 capsule in the evening with an 8oz glass of water or as directed by your healthcare professional.
Serving size 2 capsules, 30 servings per container.
View full details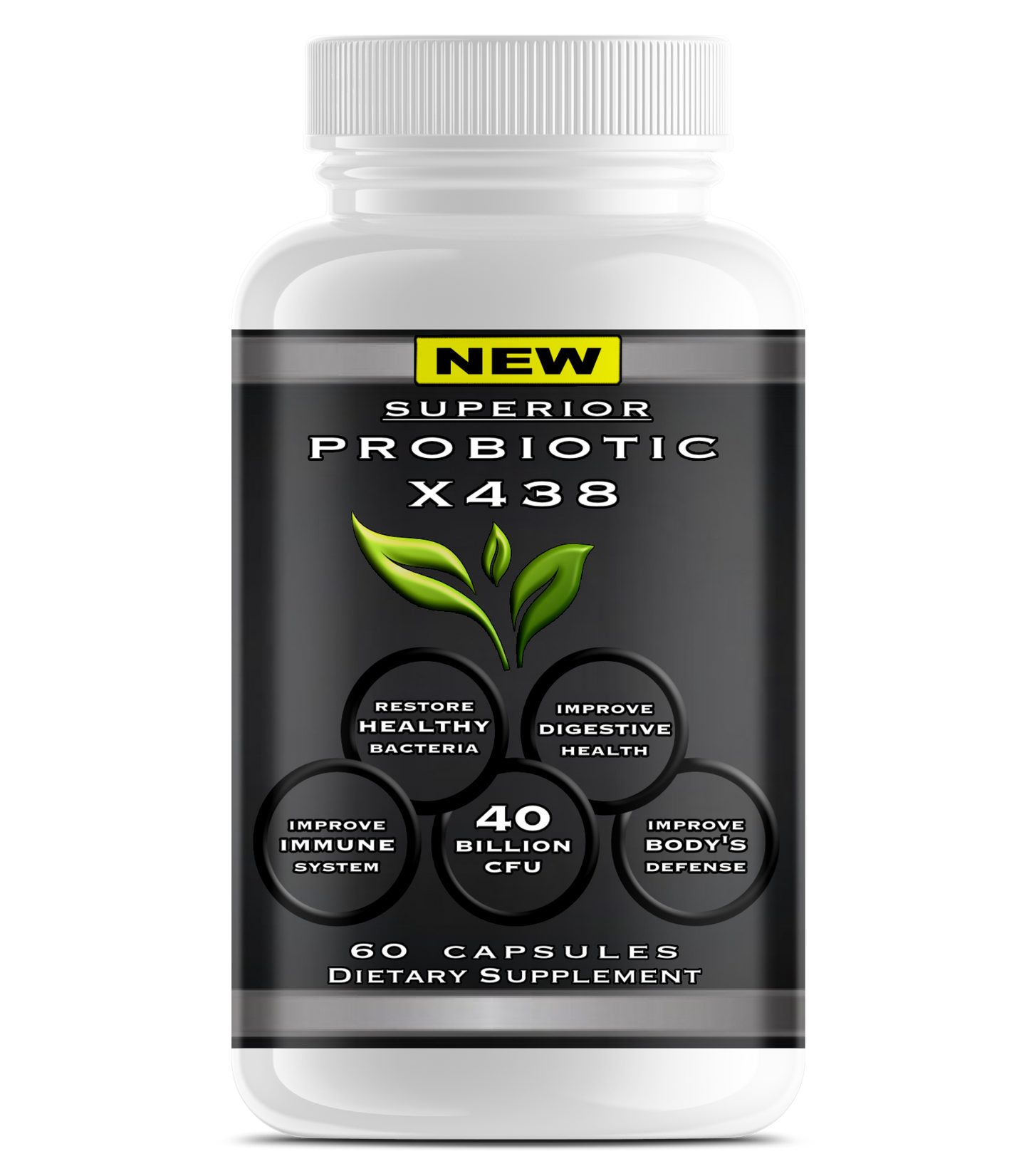 Exclusive Bundles we think you'll LOVE:
Unleash the Power of the Newest and Most Potent PROBIOTIC Formula on the Market!
✓ Improve Your Gut Health

Elevate your mood and increase your energy levels by fostering a healthy gut. The gut plays a vital role in the production of serotonin and dopamine, crucial neurotransmitters responsible for happiness.


✓ Long Lasting Immune System Strength
The gut is home to more than 70% of your immune system cells. By flooding your body with beneficial probiotics, you can strengthen your immune system and improve your long-term health.


✓ Healthy Hormone Balance
Attaining hormonal balance is the key to unlocking a world of boundless energy, restful sleep, and blissful contentment for both men and women. Say goodbye to easily getting irritated and hello to a new sense of normalcy!

The X438 has been formulated with 4 Diverse Strains of high-quality Probiotics and FOS synergistically working together to support your gut health.

Restore Balance To Gut's Ecosystem

✓ Lactobcillus Acidophilus

✓ Bifidobacterium Lactis

✓ Lactobcillus Plantarum

✓ Lactobcillus Paracaseri

✓ Fructooligosaccharide

✓ MADE IN USA!

Experience the amazing benefits of the NEW CHOCOLATE LAB PROBIOTIC X436. This extraordinary supplement is purely organic and free from GMOs. It is also gluten-free, vegan-friendly, lactose-free, and crafted exclusively from superior ingredients. We proudly consider it a golden supplement that embodies excellence.

Moreover, it is proudly manufactured in the USA and is highly recommended for individuals on a Keto diet.