Regular price
$114.98
Sale price
$109.95
Unit price
per
Sale
Sold out
Discover the KEY to Optimal Digestive Wellness with CHOCOLATE LAB PROBIOTIC HEMP DOG D537!
Let your canine benefit from CHOCOLATE LAB PROBIOTIC HEMP DOG D537, a powerful probiotic that optimizes digestive health and promotes a strong gut microbiome. Our potent formula boasts 7 billion CFU, an optimal dose for canine health.

✓ L-Glutamine
✓ Boost Digestive Health
✓ 7 Billion CFU of Probiotic

✓ Boost Your Immune System
✓ Broad Spectrum Nano Hemp
✓ Reinvigorate Beneficial Bacteria
✓ Supercharge Your YOUR DOGS Body's Defense
View full details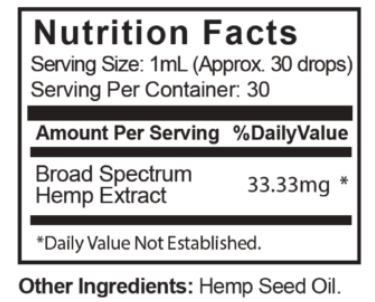 Exclusive Bundles we think you'll LOVE:
The Newest and Most Potent NANO HEMP CANINE PROBIOTIC Formula on the Market!
✓ Optimize Your Dog's Digestive System for Ultimate Wellness with the Power of Nano Hemp

Enhance your dogs demeanor and increase vitality by promoting a well-functioning gastrointestinal system. The gastrointestinal system plays a vital role in the production of serotonin and dopamine, two neurotransmitters that are crucial for experiencing happiness.

✓ Improve Immune System Resilience

Our specially designed D537 is packed with 7 billion CFUs of 4 different strains of top-quality Probiotics and FOS. These ingredients work together to promote your dog's digestive health. Moreover, our formula includes a blend of Broad Spectrum Nano Hemp Extract and L-Glutamine to strengthen the gut.

Reestablish Equilibrium Within Gut's Ecosystem

✓ Lactobcillus Acidophilus

✓ Bifidobacterium Lactis

✓ Lactobcillus Plantarum

✓ Lactobcillus Paracaseri

✓ Fructooligosaccharide

✓ L-Glutamine

✓ Broad Spectrum NANO HEMP Extract

✓ MADE IN USA!

Experience the amazing benefits of the NEW CHOCOLATE LAB PROBIOTIC HEMP DOG D537. This extraordinary supplement is purely organic and free from GMOs. It is also gluten-free, vegan-friendly, lactose-free, and crafted exclusively from superior ingredients. We proudly consider it a golden supplement that embodies excellence.