Regular price
$29.99
Sale price
$29.99
Unit price
per
Sale
Sold out
Supercharge Your WELLNESS with CHOCOLATE LAB TAURINE X198!
CHOCOLATE LAB TAURINE X198 is formulated with pure TAURINE. Taurine, an amino acid, is conditionally considered essential due to its lower production by the body  with many health benefits.

✓ No Fillers

✓ 100% Pure

✓ Unflavored
✓

PROMOTE MUSCLE RECOVERY

✓

Natural Anti-Inflammatory
✓ SUPPORT HEART FUNCTION

✓ SUPPORTS BRAIN FUNCTION

As a dietary supplement, mix 1000mg into 8 ounces of water, fruit juice or sports drink and drink once daily, or as directed by physician.
Serving size 1,000mg, 30 servings per container.
View full details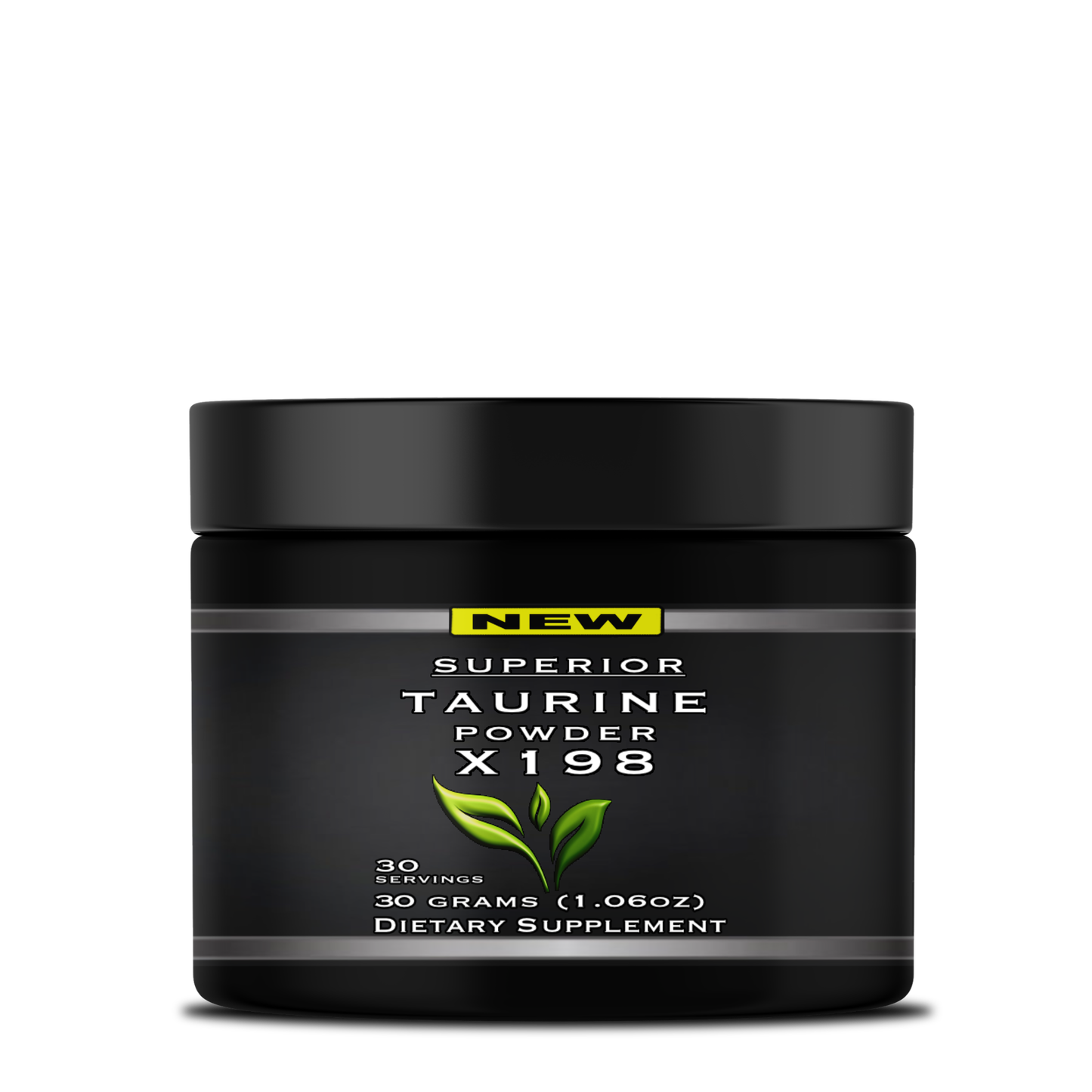 Exclusive Bundles we think you'll LOVE:
Unlock the Secrets of TAURINE!
✓ ENHANCE your Health with TAURINE!

When considering the benefits of Taurine, it is important to note its natural amino acid composition, which contributes to its anti-inflammatory properties. Furthermore, Taurine plays a significant role in promoting heart health, supporting brain function, facilitating muscle recovery, and maintaining a healthy mood. Its positive effects extend to aiding healthy sleep, contributing to eye health, and assisting in the maintenance of a healthy liver. Consequently, Taurine is particularly valuable for individuals partaking in athletic endeavors or engaging in strenuous physical activity.

✓ PROMOTE CELLULAR HYDRATION!

Achieve optimal hydration by incorporating CHOCOLATE LAB TAURINE X198 powder into your daily routine. Our amino acid supplement offers a boost in energy without the unwanted jitters often associated with other drinks. Experience sustained energy throughout your activities.


✓ Nurture Your Heart

Enhance your heart's strength with Taurine powder! This essential nutrient not only provides natural energy support but also helps maintain the vital functions of your heart. Incorporate Taurine supplement, a powerful amino acids supplement for both men and women, into your daily routine for a healthy heart!

Taurine, an amino acid, is present in a free and unbound form, which allows for easy absorption by the body. This characteristic enhances its bioavailability and efficiency in performing various physiological functions.

NO FILLERS

✓ TAURINE

The NEW SUPERIOR TAURINE X198 is an extraordinary supplement which is purely organic and free from GMOs. It is also gluten-free, vegan-friendly, lactose-free, and crafted exclusively from superior ingredients. We proudly consider it a golden supplement that embodies excellence.

Moreover, it is proudly manufactured in the USA and is highly recommended for individuals on a Keto diet.