Regular price
$29.99
Sale price
$29.99
Unit price
per
Sale
Sold out
Supercharge Your MIND with CHOCOLATE LAB NALT X216!
CHOCOLATE LAB NALT X216 is formulated with pure N-ACETYL L-TYROSINE, which is 20 times more water soluble then L-Tyrosine!

✓ No Fillers

✓ 100% Pure

✓ Unflavored
✓ SUPPORTS MEMORY

✓ SUPPORT THE MUSCLES

✓ PROMOTES FOCUS & ATTENTION

✓ SUPPORTS
COGNITIVE FUNCTION
✓
SUPPORTS MOOD & SENSE OF WELL-BEING
✓ PROMOTED ENERGY & ATHLETIC PERFORMANCE

As a dietary supplement, mix 400mg into 8 ounces of water, fruit juice or sports drink and drink once daily, or as directed by physician.

Serving size 400mg, 30 servings per container.
View full details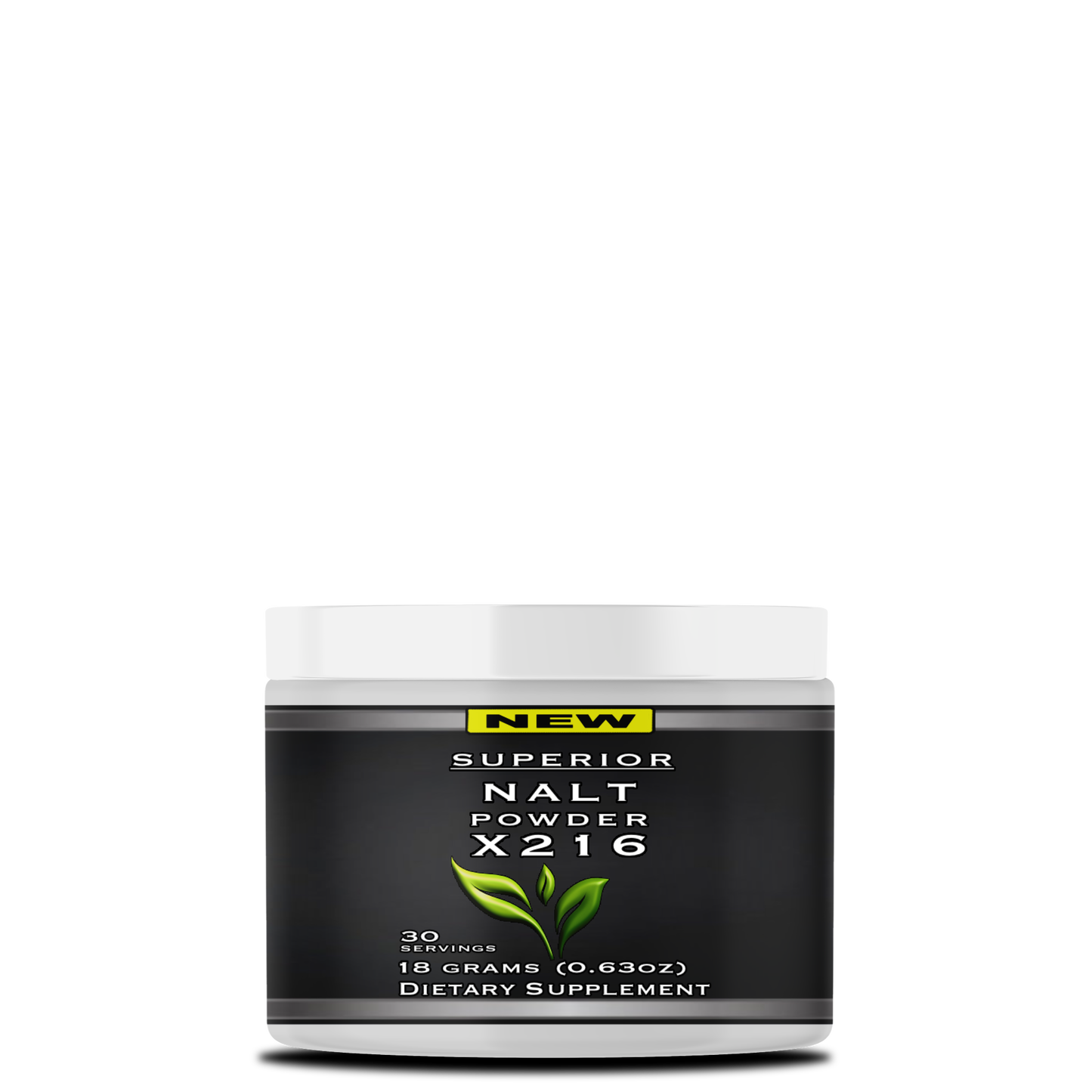 Exclusive Bundles we think you'll LOVE:
Unlock the Secrets OF PURE N-ACETYL L-TYROSINE!
✓ Optimize your Performance with NALT!

Achieve a balanced mood and promote overall well-being with the help of N-Acetyl L-Tyrosine (NALT). The CHOCOLATE LAB NALT X216 may contribute to a calm and positive state of mind in individuals who are already in good health, while also supporting cognitive function. Furthermore, NALT has the potential to assist in exercise recovery and help individuals maintain a healthy weight when combined with proper nutrition and regular physical activity.

✓ PROMOTES COGNITION, FOCUS & MEMORY!

CHOCOLATE LAB NALT X216 contains 100% pure N-Acetyl L-Tyrosine (NALT)which has the potential to support the body's metabolic processes for dopamine and adrenaline. By doing so, it might promote the production of serotonin, resulting in better moods and an overall sense of well-being. Furthermore, this supplement may enhance athletic performance, increase alertness, and improve memory creation and retention.

✓ SUPPORTS DECREASE OF HEAVY METAL BUILD UP!

The transformation of NALT into melanin may assist in the removal of neurotoxic quinones that build up in the brain as a result of exposure to heavy metals like mercury and lead.

✓ SUPPORTS INCREASED ENERGY & ATHLETIC PERFORMANCE:

As an inherent amino acid, it has the potential to enhance noradrenaline and dopamine production, resulting in heightened energy levels and improved athletic performance.

NALT, short for N-Acetyl L-Tyrosine, is a modified version of the non-essential amino acid L-Tyrosine. The introduction of acetic acid enhances its bioavailability, allowing for better absorption by the body. Compared to regular L-Tyrosine supplements, N-Acetyl L-Tyrosine is thought to be about 20 times more soluble in water making the SUPERIOR NALT X216 the preferred choice.

NO FILLERS

✓ N-Acetyl L-Tyrosine

This extraordinary supplement is purely organic and free from GMOs. It is also gluten-free, vegan-friendly, lactose-free, and crafted exclusively from superior ingredients. We proudly consider it a golden supplement that embodies excellence.

Moreover, it is proudly manufactured in the USA and is highly recommended for individuals on a Keto diet.