Regular price
$74.98
Sale price
$68.98
Unit price
per
Sale
Sold out
Utilizing THE INNOVATIVE CHOCOLATE LAB Male ENHANCER X634 in conjunction with a healthy lifestyle may promote increased male sexual health. Additionally, enjoy the added advantage of the Ginseng Blend, which acts as a mood and endurance booster.
✓ 100% Natural and Hormone-Free
✓ IMPROVES MOOD

✓ ENHANCES BLOOD FLOW
✓ BOOSTS ENDURANCE
✓ PROMOTES STAMINA
✓ ENHANCE SEXUAL LIBIDO
✓ TESTOSTERONE PRODUCTION SUPPORT
For best results take 2 capsules 20-30 minutes before a meal with an 8oz glass of water or as directed by your healthcare professional.
Serving size 2 capsules, 30 servings per container.
View full details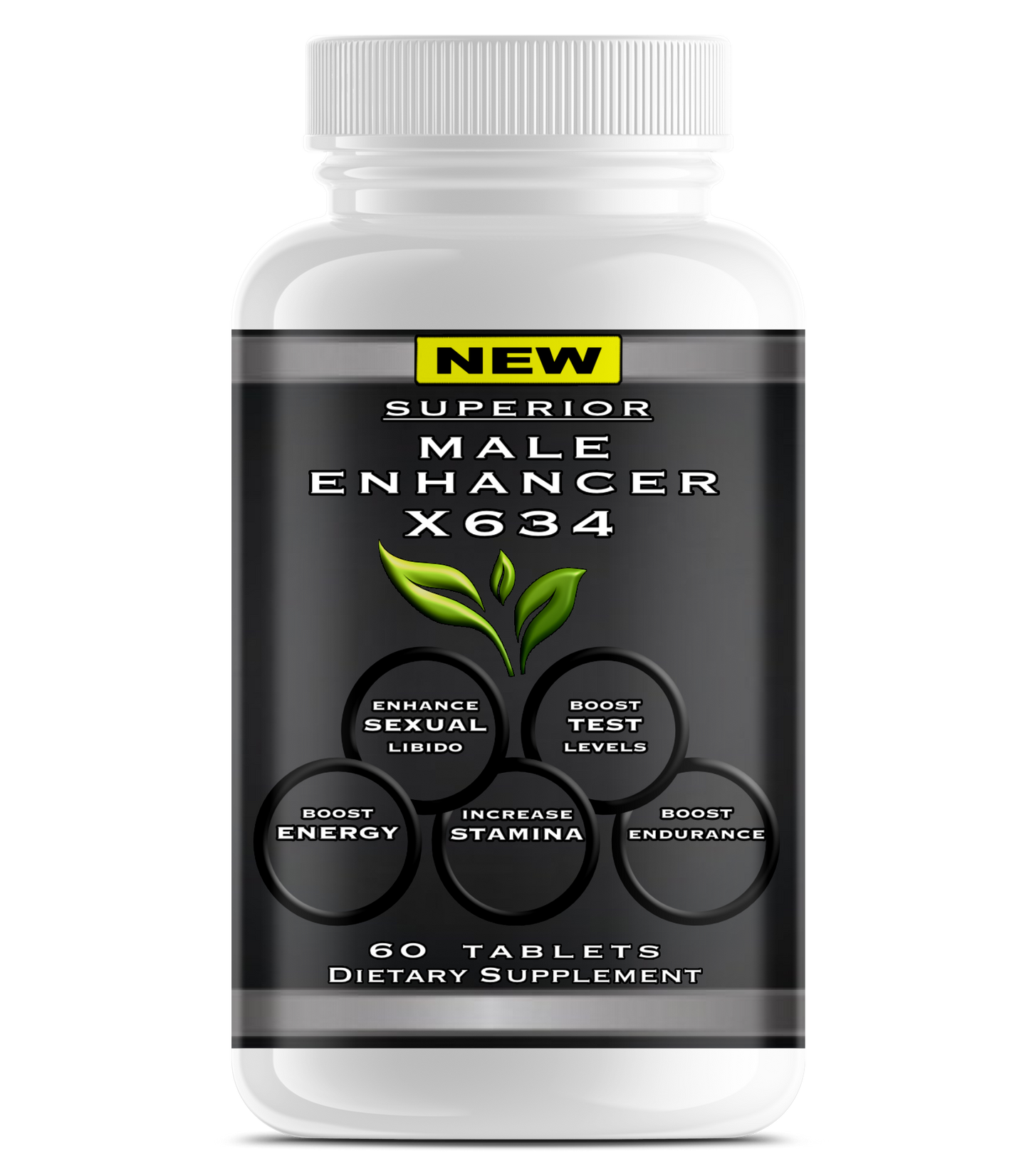 Exclusive Bundles we think you'll LOVE:
UNLEASH YOUR BODY'S POTENTIAL!
✓ ARE YOU FUNCTIONING AT YOUR OPTIMAL LEVEL?

The Chocolate Lab Male Enhancer X634 is a new product derived from the Eurycoma Longifolia plant. This unique formulation combines the power of Long Jack complex with Tribulus, making it an ideal men's health supplement, particularly for older individuals.

The Tongkat Ali Complex consists of various compounds such as quassinoids, eurycomaosides, eurycolactones, and saponins. These compounds have been scientifically proven to enhance the body's energy utilization. Incorporating Tongkat Ali Complex into your daily routine may aid in maintaining muscle mass and improving athletic performance with age.

Tongkat and Tribulus have been proven to enhance exercise endurance, allowing you to achieve optimal workout performance.

✓ Experience heightened physical STAMINA like never before!

Unleash your full potential with CHOCOLATE LAB MALE ENHANCER X634. This powerful formula is formulated to naturally boost your stamina, giving you the energy and power you need. With ingredients like L-Arginine, Tribulus Terrestris, Tongkat Ali, Maca Root, and more, this ultimate performance supplement is everything you've been looking for. Don't settle for anything less than CHOCOLATE LAB MALE ENHANCER X634.

ULTIMATE MALE ENHANCER BLEND

✓ Zink

✓ Tongkat Ali

✓ Maca

✓ Ginseng

✓ Sarsaparilla Extract

✓ Muria Puama Extract

✓ Oat Straw

✓ Astragalus Extract

✓ Tribulus Terrestris

✓ Oyster Extract

✓ and more...

✓ MADE IN USA!

Experience the amazing benefits of the NEW CHOCOLATE LAB MALE ENHANCER X634. This extraordinary supplement is purely organic and free from GMOs. It is also gluten-free, vegan-friendly, lactose-free, and crafted exclusively from superior ingredients. We proudly consider it a golden supplement that embodies excellence.

Moreover, it is proudly manufactured in the USA and is highly recommended for individuals on a Keto diet.