Regular price
$29.99
Sale price
$29.99
Unit price
per
Sale
Sold out
Supercharge Your Muscles with CHOCOLATE LAB L-GLUTAMINE X215!
When engaging in intense physical activity, your muscles may experience a reduction in Glutamine levels due to the release of Glutamine from muscle cells. By incorporating Chocolate Lab L-GLUTAMIN X215 into your routine, you can prevent this depletion and maintain optimal muscle health.
✓ No Fillers

✓ 100% Pure

✓ Unflavored
As a dietary supplement, mix 2000 mg into 8 ounces of water, fruit juice or sports drink preferably before your workout to fuel muscles and support protein synthesis. Mixes well into pre-workout, BCAA or protein supplements..

Serving size 2000mg, 30 servings per container.
View full details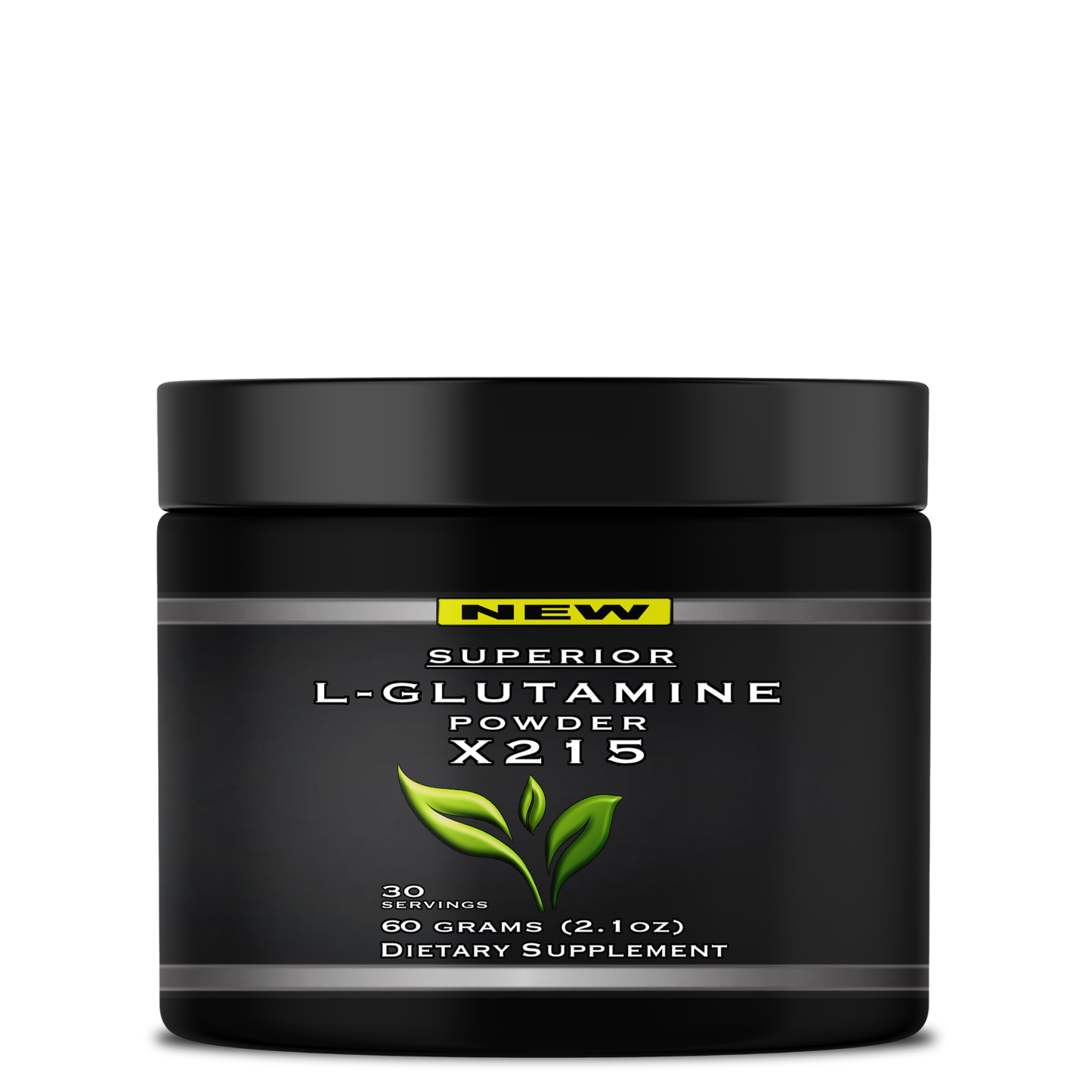 Exclusive Bundles we think you'll LOVE:
Explore the Benefits of CHOCOLATE LAB L-GLUTAMINE X215 for Optimal Results!
✓ Optimize your Performance with L-GLUTAMINE!

L-Glutamine is a vital amino acid that is crucial for protein synthesis, energy generation, and cellular upkeep.

By incorporating Glutamine supplementation into your routine, you can experience notable improvements in your overall health and wellness, making it a favorable option for those aiming to optimize their well-being.

Furthermore, L-Glutamine has the potential to enhance athletic performance, accelerate post-workout recovery, strengthen immune system function, and support gastrointestinal health.

✓ PROMOTES MUSCLE FUNCTION!

When it comes to muscle function during and after exercise, Glutamine, an amino acid, is of utmost importance. Not only does it play a pivotal role, but it also helps maintain the body's nitrogen balance and is the preferred amino acid for skeletal muscle usage.

✓ SUPPORT YOUR GUT!

To alleviate stomach ulcers and leaky gut issues, as well as improve IBS symptoms, the CHOCOLATE LAB L-GLUTAMINE X215 is an ideal solution. Its unique formula helps balance mucus production, thus effectively addressing digestive issues. Furthermore, it boosts metabolism, aids cellular detoxification, and suppresses cravings for sugar and alcohol. Additionally, Glutamine serves as a crucial neurotransmitter in the brain, enhancing cognitive functions like memory, focus, and concentration.

Experience the concentrated power of CHOCOLATE LAB L-GLUTAMINE X215. This finely micronized powder is rich in undiluted free-form L-Glutamine, ensuring maximum absorption of this vital amino acid. With each serving, you'll receive the full benefits of L-Glutamine's scientific properties.

Enhance your performance with the perfect HIGH QUALITY L-Glutamine powder which easy to incorporate into your routine, whether by mixing it into your preferred beverage or simply adding it to water. Achieve better results by using Glutamine powder alongside BCAA supplements.

NO FILLERS

✓ L-GLUTAMINE

Experience the amazing benefits of the NEW CHOCOLATE LAB L-GLUTAMINE X215. This extraordinary supplement is purely organic and free from GMOs. It is also gluten-free, vegan-friendly, lactose-free, and crafted exclusively from superior ingredients. We proudly consider it a golden supplement that embodies excellence.

Moreover, it is proudly manufactured in the USA and is highly recommended for individuals on a Keto diet.