Regular price
$29.99
Sale price
$29.99
Unit price
per
Sale
Sold out
Supercharge Your Workouts with CHOCOLATE LAB L-CITRULINE X218!
Elevate your performance with our effective nitric oxide booster. Increase vasodilation, support muscle endurance, and optimize oxygen consumption for maximum results. Add this Premium L-Citruline to your pre-workout drinks, BCAA, or any supplement in your shaker cup and experience immediate PUMPS during exercise. Discover how this essential component also promotes cardiovascular health.

✓ No Fillers

✓ 100% Pure

✓ Unflavored
✓ ENHANCE STRENGTH
✓ GET PRIMED FOR GAINS
✓
PROMOTES CARDIOVASCULAR HEALTH
✓ BOOSTS NITRIC OXIDE PRODUCTION IN THE BODY
As a dietary supplement, mix 2.5 grams into 8 ounces of water, fruit juice or sports drink or mix 2.5 grams into your favorite pre-workout or BCAA and consume 1 hour before the gym.
Serving size 2.5 grams, 30 servings per container.
View full details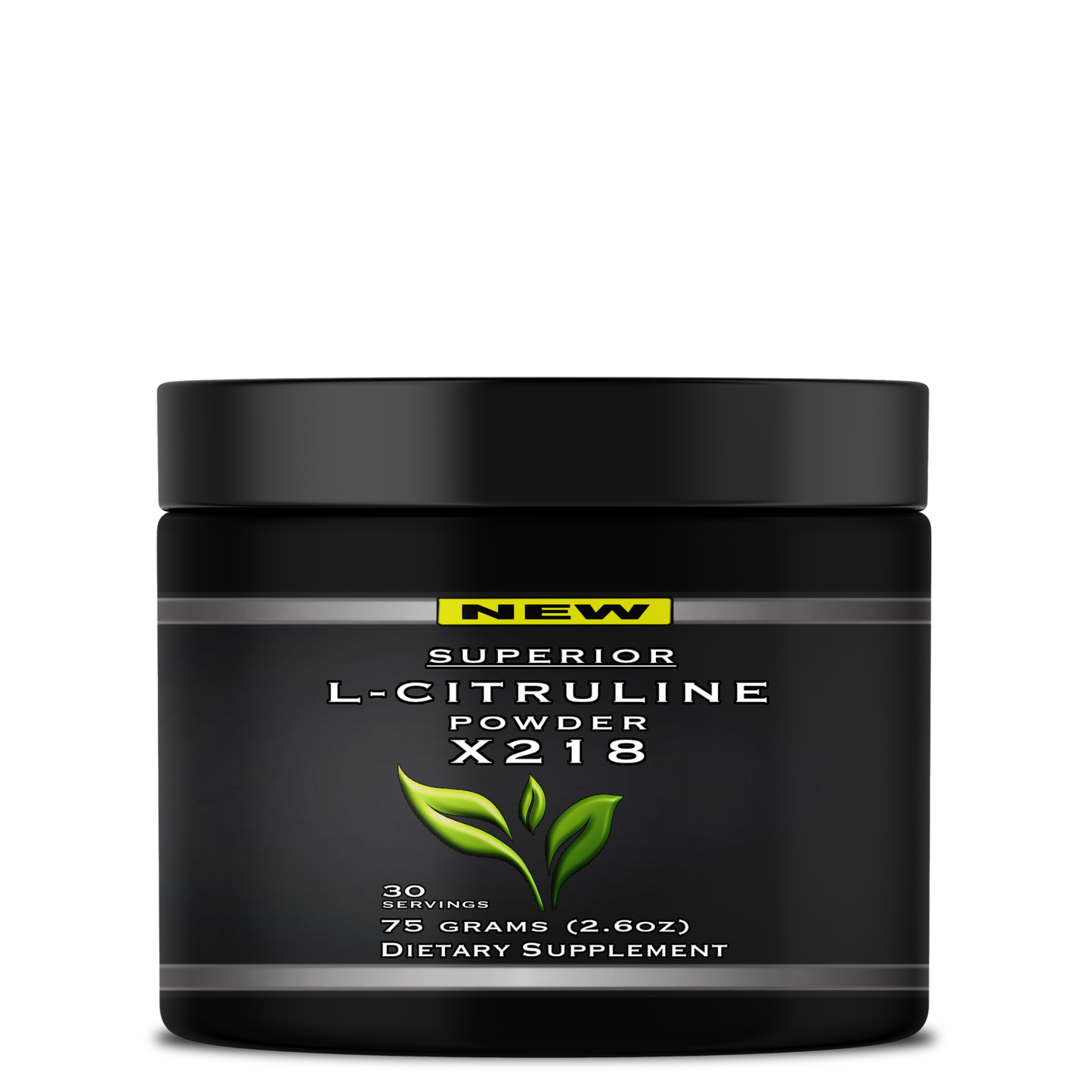 Exclusive Bundles we think you'll LOVE:
Reveal the Bond Between A PREMIUM L-CITRULINE and Heightened Performance
✓ Optimize your Performance with L-CITRULINE!

The name L-Citrulline stems from its initial isolation from the watermelon species known as Citrullus vulgaris. This α-amino acid has undergone extensive research and is renowned for its role as a highly effective and natural precursor of L-arginine. Among the dietary amino acids involved in the urea cycle, L-Citrulline stands out as one of the three essential components. Additionally, it can be found naturally in various food sources including watermelons, cucumbers, squashes, and pumpkins. Its primary function revolves around detoxifying ammonia by converting it into urea within the body.

Utilizing CHOCOLATE LAB L-CITRULINE X218 is essential in maintaining optimal nitric oxide metabolism. This product efficiently converts to L-arginine and nitric oxide, leading to increased nitric oxide production. This, in turn, promotes vascular dilation, enhancing oxygen and blood circulation throughout the body. Moreover, L-Citrulline also aids in the elimination of ammonia, providing relief from muscle fatigue.

✓AMPLIFY YOUR POWER, STRENGTH, AND PERFORMANCE

By incorporating Citruline into your routine, you can experience heightened blood flow, resulting in a greater supply of oxygen and vital nutrients to your body. This immediate increase in energy levels enables you to perform at your best during demanding workouts, ultimately enhancing your athletic abilities.

L-Citrulline has gained a reputation as a crucial component in pre-workout, intra-workout, and post-workout supplement regimens.

Unlike citrulline malate, CHOCOLATE LAB L-CITRULINE X218 consists of pure fermented L-Citrulline in its original amino acid form.

NO FILLERS

✓ L-CITRULINE

Experience the amazing benefits of the NEW CHOCOLATE LAB L-CITRULINE X218. This extraordinary supplement is purely organic and free from GMOs. It is also gluten-free, vegan-friendly, lactose-free, and crafted exclusively from superior ingredients. We proudly consider it a golden supplement that embodies excellence.

Moreover, it is proudly manufactured in the USA and is highly recommended for individuals on a Keto diet.