Regular price
$74.98
Sale price
$68.98
Unit price
per
Sale
Sold out
The cutting-edge CHOCOLATE LAB FEMALE ENHANCER X524 vitamin supplement is an exclusive combination of organic herbs and essential nutrients. Expertly crafted to naturally boost female libido levels, endurance, sexual arousal, and gratification. By promoting the body's natural lubrication, for a heightened sexual response.
✓ 100% Natural and Hormone-Free 
✓ Increase Sexual Pleasure
✓ Ignite Your Desire for Pleasure
✓ Increase Stamina 
✓ Natural Stress reliever
✓ IMPROVES MOOD
✓ Aides in Enhanced Sexual Stimulation
As a dietary supplement take 2 capsules once a day. For best results, light exercise and a sensible diet are recommended. Use this product for no less than 8 weeks for maximum results. Do not exceed 4 capsules a day or as directed by your healthcare professional.
Serving size 2 capsules, 30 servings per container.
View full details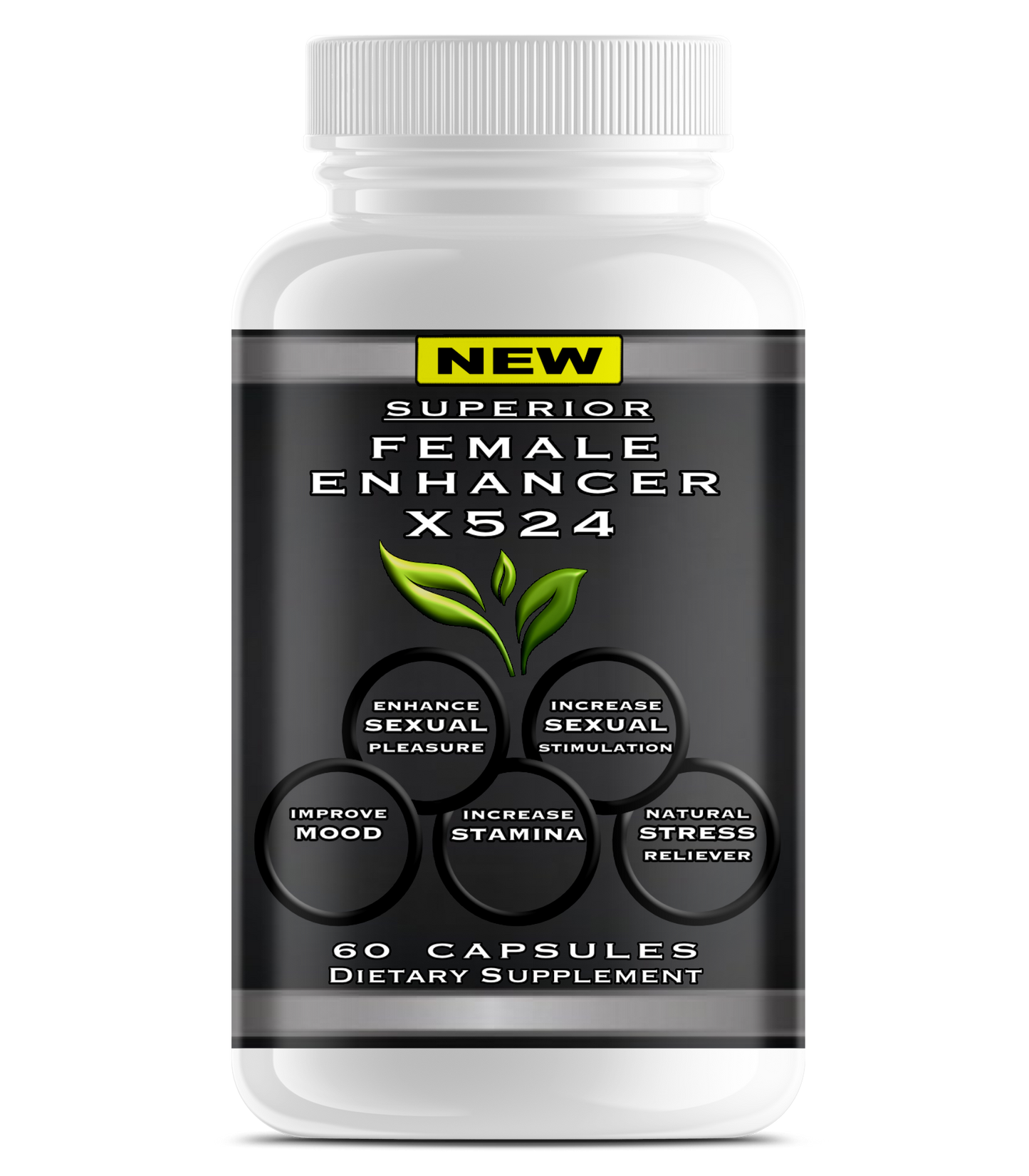 Exclusive Bundles we think you'll LOVE:
Unleash Your PEAK Potential & Conquer NEW Heights!
✓ ARE YOU FUNCTIONING AT YOUR OPTIMAL LEVEL?

Unlock the secrets to youthfulness and arousal with our cutting-edge CHOCOLATE LAB FEMALE ENHANCER X524. Benefit from increased energy, improved mood, heightened desire, and enhanced satisfaction. Say goodbye to feminine dryness and embrace a more positive emotional state.

✓ Experience heightened STAMINA like never before!

Feeling fatigued, stressed, and worn out? Look no further than the X524 for support. Through hormone regulation and energy enhancement, this product will help you rediscover your true self in no time. With a focus on increasing pheromone production and vitality, these enhancement pills are your ticket to embracing your inner beauty.

Discover the remarkable advantages of Chocolate Lab Female Enhancer X524 supplement, expertly crafted with a combination of top-notch vitamins, herbs, and amino acids.

ULTIMATE FEMALE ENHANCER BLEND

✓ Ginger

✓ Ginseng

✓ Vitamin A, B1, B3, B5, B6, B12

✓ Dong Quai

✓ Tribulus Terrestris

✓ Catuaba

✓ Gingko Biloba

✓ Epimedium

✓ Maca

✓ Mucuna Pruiens

✓ Sarsaparilla Extract

✓ Muria Puama Extract

✓ Astragalus Extract

✓ BioPerine

✓ and more...

✓ MADE IN USA!

Experience the amazing benefits of the NEW CHOCOLATE LAB FEMALE ENHANCER X524. This extraordinary supplement is purely organic and free from GMOs. It is also gluten-free, vegan-friendly, lactose-free, and crafted exclusively from superior ingredients. We proudly consider it a golden supplement that embodies excellence.