Regular price
$68.96
Sale price
$59.98
Unit price
per
Sale
Sold out
Start Your Weight Loss Journey with  the CHOCOLATE LAB Diet Drops X821!
The Chocolate Lab Diet Drops X821 is a highly efficient weight loss supplement that can be a valuable addition to your weight loss journey. By incorporating African Mango, a natural ingredient renowned for its ability to increase Leptin levels and assist in glucose handling, this product facilitates a faster metabolism and aids in appetite control. It works synergistically with a proper diet and exercise regime.
✓ Hormone Free
✓ African Mango

✓ Boost Metabolism
✓ Promotes Heart Health
✓ Elevate your Leptin Levels
✓ Aides Appetite Suppression
✓ Enhance Your Weight Loss Journey
For best results take 1 ml 3 times a day or as directed by your healthcare professional.
Serving size 1 mL, 60 servings per container.
View full details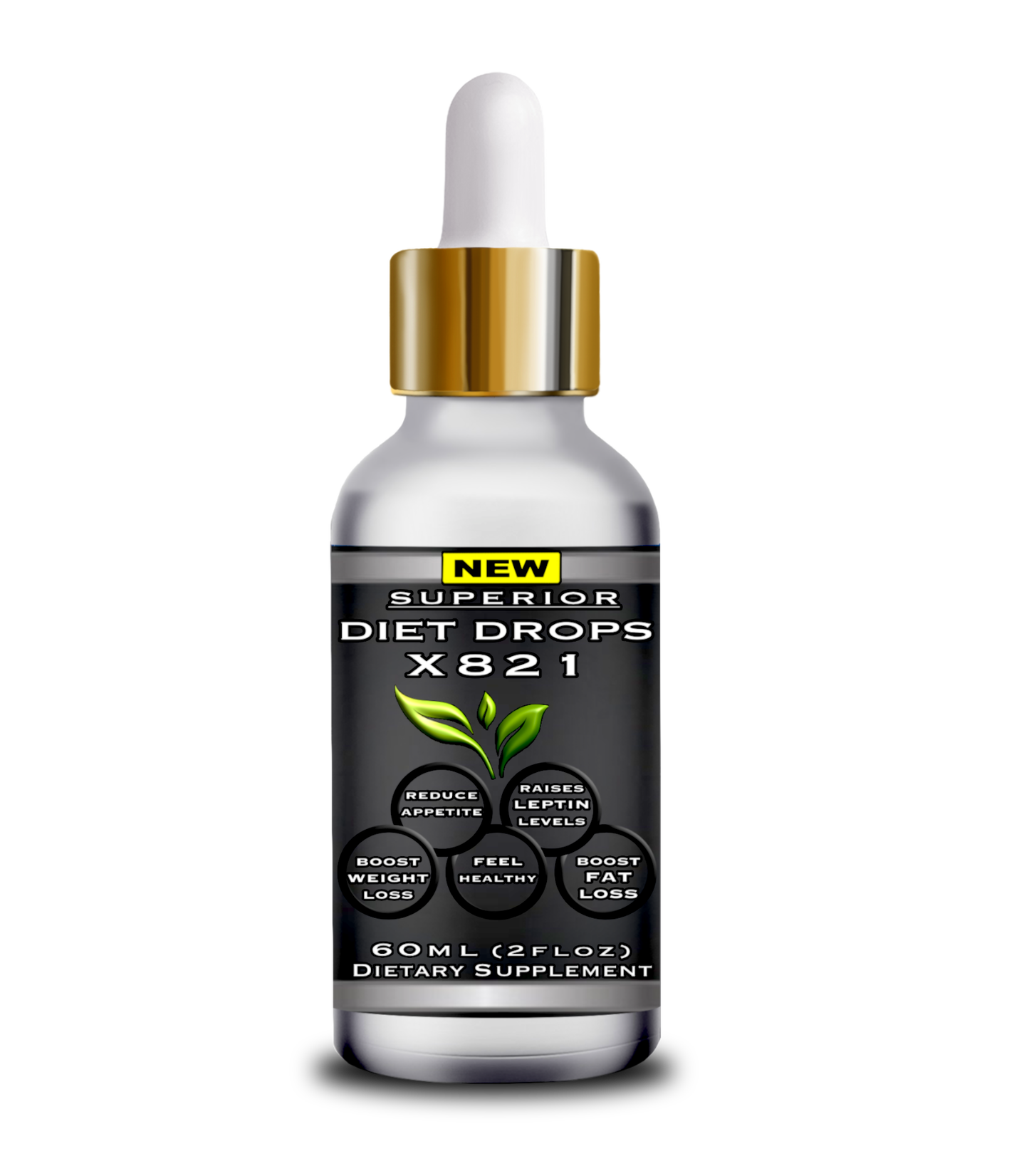 Exclusive Bundles we think you'll LOVE:
Explore the Link Between Diet, Exercise + X821!
✓ Unlock the Secrets to Loosing Weight!

Experience the power of CHOCOLATE LAB Diet Drops X821, a natural thermogenic aid that supports fat burning during exercise while maintaining healthy cholesterol levels, inflammation response, and immune health. Our formula harnesses the benefits of 9 potent herbs, amino acids, and super foods to create an unparalleled product. By utilizing evidence-based dosages, we elevate your weight loss journey, exercise performance, and overall health.

Achieve Optimal Weight Loss while Enhancing Well-being!

✓ Boost Your weight Loss Aspirations
The carefully formulated Chocolate Lab Diet Drops X821 contains African Mango, which has been shown to support the reduction of total cholesterol, body fat, and plasma glucose.

✓ Experience Natural Relaxation and Upliftment for a Positive Emotional State

Utilizing the finest L-Ornitine available, the X821 may positively impact mood, sleep quality, and decrease subjective stress levels.

Discover the Advantages of X821 for Optimal Weight Management!

The Chocolate Lab Diet Drops X821 is a premium product containing a potent blend of top-tier ingredients and natural components. Its advanced formula ensures optimal fat-burning while suppressing appetite.

DIET DROP BLEND

✓ Maca

✓ L-Arginine

✓ L-Carnitine

✓ L-Ornithine

✓ L-Glutamine

✓ African Mango

✓ Rhodiola Rosea

✓ Made In USA

Experience the amazing benefits of the NEW CHOCOLATE LAB DIET DROPS X821. This extraordinary supplement is purely organic and free from GMOs. It is also gluten-free, vegan-friendly, lactose-free, and crafted exclusively from superior ingredients. We proudly consider it a golden supplement that embodies excellence.

Moreover, it is proudly manufactured in the USA and is highly recommended for individuals on a Keto diet