Regular price
$69.98
Sale price
$59.98
Unit price
per
Sale
Sold out
When considering a new supplement regimen, make sure to include the incredible New CHOCOLATE LAB Detox X732. This remarkable addition will help reset your body and optimize nutrient absorption, ensuring maximum benefits from your new supplements!
✓ DETOX
✓ 100% Natural
✓ IMPROVES MOOD

✓ SUPPRESS APPETITE

✓ ENHANCE WEIGHT LOSS EFFORTS

For best results take 1 capsule in the morning and 1 capsule in the evening with an 8oz glass of water or as directed by your healthcare professional.
Serving size 2 capsules, 30 servings per container.
View full details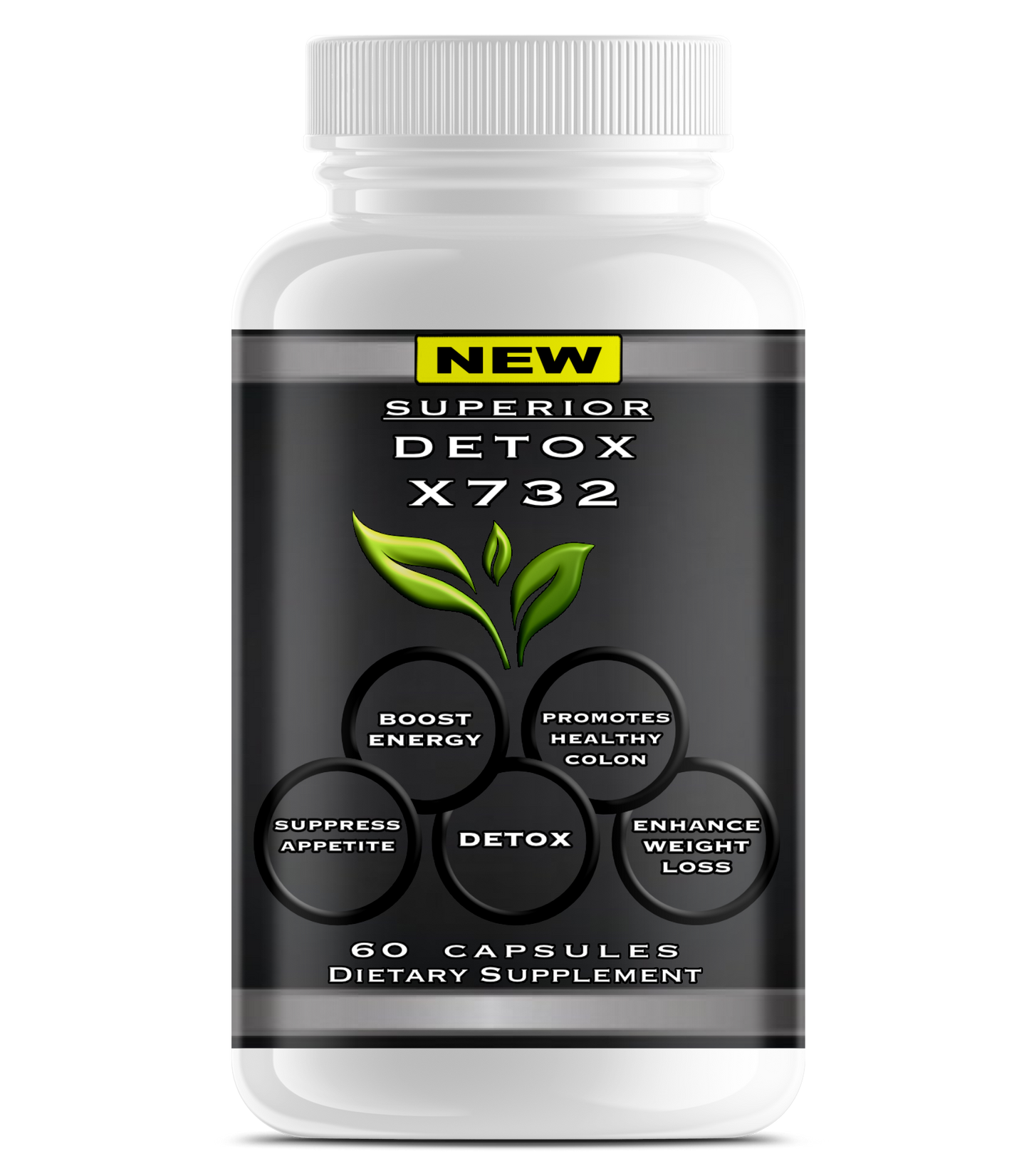 Exclusive Bundles we think you'll LOVE:
UNLEASH YOUR BODY'S FULL POTENTIAL!
READY TO REBOOT YOUR BODY?

Experience the power of the NEW CHOCOLATE LAB DETOX X732, crafted with a proprietary blend of all natural ingredients, including Acai Berry. This exceptional formula supports a healthy colon by facilitating the removal of toxins from your body. By incorporating Chlorella, an antioxidant that enhances energy levels, and ginger root, which helps control appetite, this supplement works in synergy with other key components to help you reach your desired weight.

✓ Reset Your Digestive Tract!

By harnessing the power of the Acai Berry, the X732 assists in cleansing your digestive tract, removing any excess matter and toxins from your body. It contributes to improved regularity in bowel movements and helps alleviate bloating.

✓ Enhance Your Energy Levels!

Chlorella serves a multitude of functions within the body. As an antioxidant, it helps to boost energy levels and aids in the removal of methylmercury, promoting detoxification. Additionally, Chlorella contributes to cardiovascular health and can effectively combat depression.

Explore the incredible benefits of the Chocolate Lab Detox X732 supplement, meticulously formulated with a powerful blend of 10+ premium herbs and ingredients to optimize your body's performance.

ULTIMATE DETOX BLEND

✓ Ginger Root

✓ Acai Berry Extract

✓ Papaya Fruit Powder

✓ Chlorella Powder

✓ Aloe Ferox

✓ Psyllium Husk

✓ Slippery Elm Bark

✓ Black Walnut Hulls

✓ and more...

✓ MADE IN USA!

Experience the amazing benefits of the NEW CHOCOLATE LAB DETOX X732. This extraordinary supplement is purely organic and free from GMOs. It is also gluten-free, vegan-friendly, lactose-free, and crafted exclusively from superior ingredients. We proudly consider it a golden supplement that embodies excellence.

Moreover, it is proudly manufactured in the USA and is highly recommended for individuals on a Keto diet.