Regular price
$29.99
Sale price
$29.99
Unit price
per
Sale
Sold out
Supercharge Your Workouts with CHOCOLATE LAB BETA-ALANINE X224!
Discover the power of Beta Alanine for yourself and unlock elevated Carnosine levels, which can greatly improve your muscle performance and reduce fatigue. Plus, it's a fantastic way to tone up and achieve that ripped look you've always desired!

✓ No Fillers

✓ 100% Pure

✓ Unflavored
✓ MAXIMIZE ENDURANCE

✓ FAT BLOCKER

As a dietary supplement, mix 3.2 grams into 8 ounces of water, fruit juice or sports drink. Or mix 3.2 grams into pre-workout and/or BCAA 30 minutes prior the gym to boost muscle carnosine levels — a key fatigue-controlling factor.

Serving size 3.2 grams, 30 servings per container.
View full details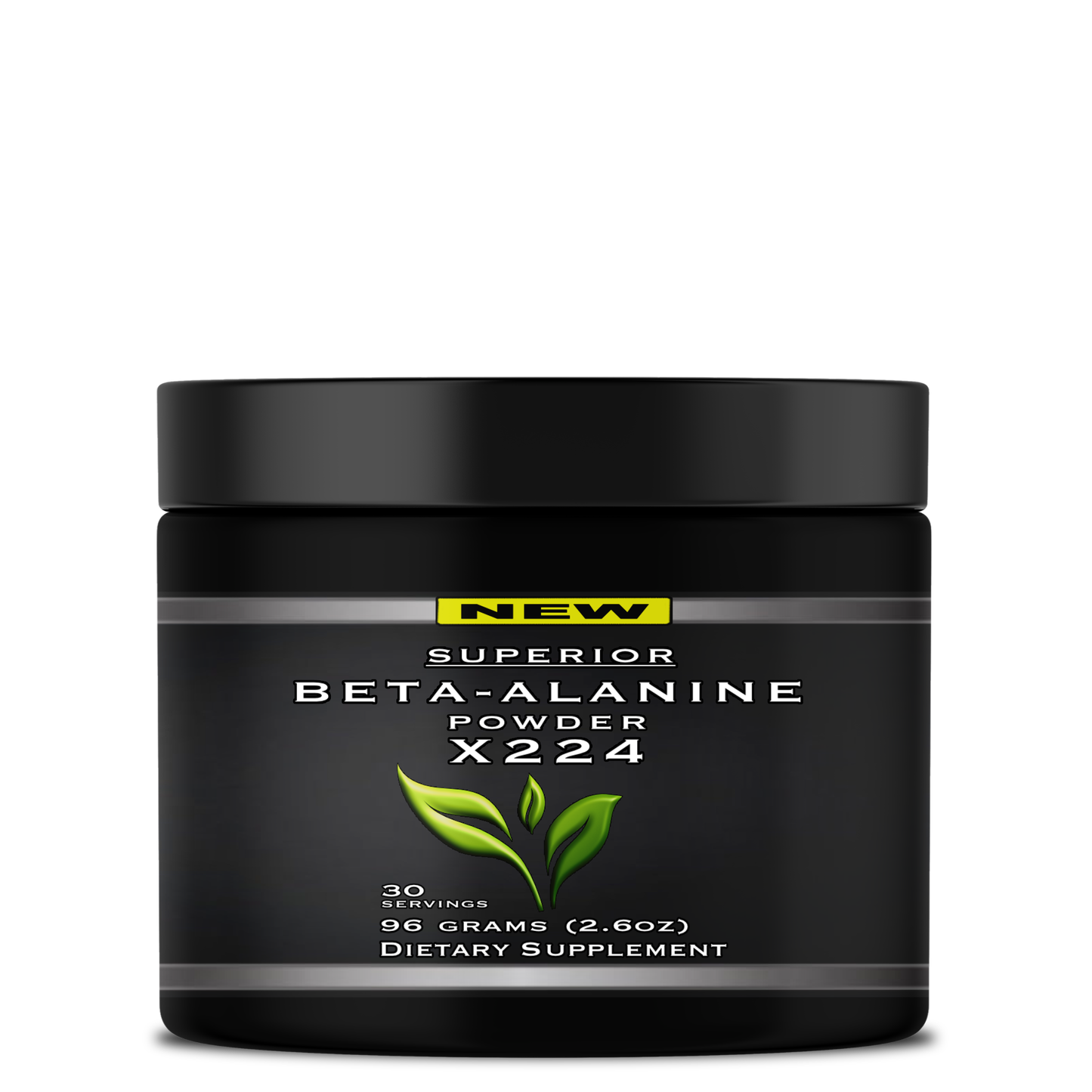 Exclusive Bundles we think you'll LOVE:
Unlock the Secrets OF PURE BETA-ALANINE!
✓ Explore the Benefits of CHOCOLATE LAB BETA-ALANINE X224 for Optimal Results!

The body naturally produces beta-alanine, a non-essential amino acid that supports the production of carnosine, a compound involved in muscle endurance during high-intensity exercise.

Enhance performance by increasing exercise capacity and reducing muscle fatigue with beta-alanine. Additionally, beta-alanine provides antioxidant, immune-enhancing, and anti-aging properties. It would require a lot of carnosine-rich foods to obtain the same amount of Beta-Alanine present in a single serving of CHOCOLATE LAB BETA-ALANINE X224.

✓ BUILD LEAN MUSCLE MASS!

Enhance your fitness journey with the CHOCOLATE LAB BETA-ALANINE X224 powder. Each serving contains 3.2 grams of Beta Alanine, an ingredient known for its role in building lean muscle mass. By incorporating this supplement into your routine, you'll be able to accelerate your progress and achieve your goals faster than ever before!

✓ PUSH BEYOND YOUR LIMITS!

Unlock your full potential with our Beta Alanine powder! This amazing supplement will supercharge your workouts, providing you with endless energy and maximizing your performance. Say goodbye to fatigue and hello to success!

Indulge in the power of CHOCOLATE LAB BETA-ALANINE X224 a top-notch Beta Alanine supplement, and feel the excitement with every serving! Take your first step towards greatness with a pure and all-natural formula, devoid of any additives or artificial flavors! Our Beta-Alanine powder sets the stage for any workout journey .

NO FILLERS

✓ BETA-ALANINE

This extraordinary supplement is purely organic and free from GMOs. It is also gluten-free, vegan-friendly, lactose-free, and crafted exclusively from superior ingredients. We proudly consider it a golden supplement that embodies excellence.