Regular price
$64.98
Sale price
$58.98
Unit price
per
Sale
Sold out
Experience the Bliss of Relaxation  with CHOCOLATE LAB ASHWAGANDHA X212!
Our exclusive formula, Chocolate Lab Ashwagandha X212, is expertly crafted to boost cardiovascular well-being, uplift mood, lower stress, enhance sleep patterns, strengthen the immune system, and enable sustainable weight loss.
✓ Organic
✓ Improve Mood
✓ Stress Management
✓ Improves Quality of Sleep
✓ Enhances Hormone Levels
✓

Boosts and Balances Energy Levels
For best results take 2 capsules 20-30 min before a meal with an 8oz glass of water or as directed by your healthcare professional.
Serving size 2 capsules, 30 servings per container.
View full details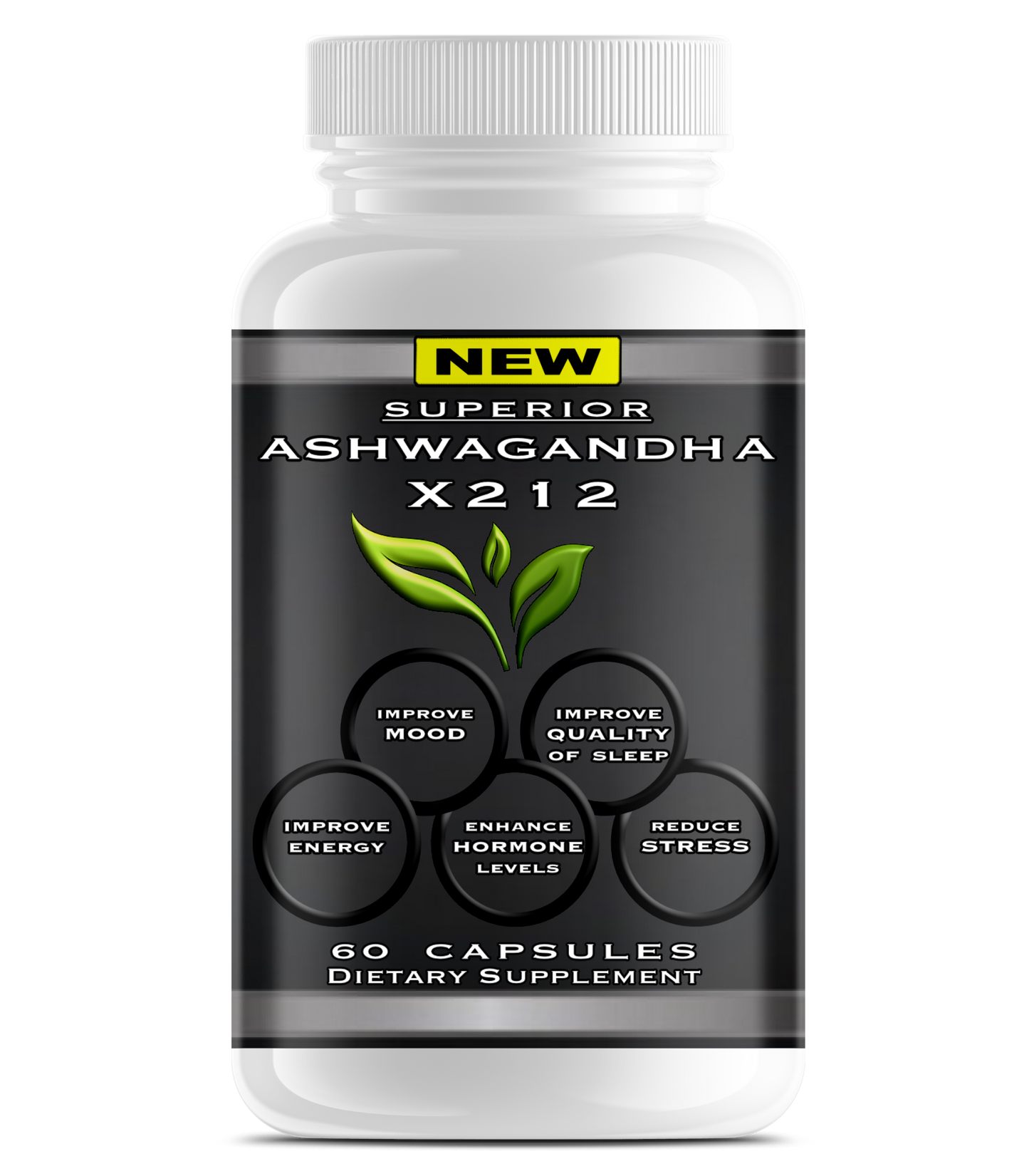 Exclusive Bundles we think you'll LOVE:
Discover the Empowering Benefits of ASHWAGANDHA!
✓ Uncover the Advantages of X212 for Optimal Stress Relief!

When it comes to cognitive function, athletic performance, stress management, and overall well-being, clinical tests have shown that Ashwagandha root can be highly effective. That's why our CHOCOLATE LAB Ashwagandha X212 stands out in the market, with a powerful dose of 1300mg per serving to ensure the highest quality and optimal results. This potent adaptogen helps maintain balance in your body, providing unparalleled therapeutic effects. Take advantage of this X212 super-herb to revolutionize your health.

✓ Unlock the Power of Your Mind with Natural Support!

Elevate brain health with our Ashwagandha Root supplement, delivering the necessary nourishment for sustained vitality and mental clarity.

✓ Elevate Overall Sense of Wellness
Enhance your daily life with CHOCOLATE LAB Ashwagandha X212! Our Ashwagandha promotes a balanced stress response, maintains healthy cortisol levels, supports a positive mood, and enhances memory. Benefit from an overall sense of well-being and tranquility. Additionally, Chocolate Lab Ashwagandha X212 includes Black Pepper, scientifically proven to enhance nutrient absorption. Make X212 an integral part of your daily routine and discover the positive effects it can have.

Ashwagandha is a vital herb. Our CHOCOLATE LAB Ashwagandha X212 is made from organic Withania Somnifera root grown in nutrient-rich soil and is very concentrated and strong! It includes Black Pepper for added benefits. Incorporate the X212 into your diet through easy-to-take capsules and experience the advantages of this essential herb.

✓ Ashwagandha

✓ Black Pepper

✓ MADE IN USA!

Experience the amazing benefits of the NEW CHOCOLATE LAB ASHWAGANDHA X212. This extraordinary supplement is purely organic and free from GMOs. It is also gluten-free, vegan-friendly, lactose-free, and crafted exclusively from superior ingredients. We proudly consider it a golden supplement that embodies excellence.

Moreover, it is proudly manufactured in the USA and is highly recommended for individuals on a Keto diet.