Regular price
$29.99
Sale price
$29.99
Unit price
per
Sale
Sold out
Supercharge Your MIND with CHOCOLATE LAB ALPHA GPC X232!
CHOCOLATE LAB ALPHA GPC X232 is formulated with high Quality Alpha which is the most bioavailable form of Choline currently available. Elevate your brain support with the use of Alpha GPC powder! This powerful product aids in increasing acetylcholine levels in the brain, enabling enhanced focus and concentration. Take advantage of our Alpha GPC powder to unlock your full potential!
✓ Unflavored
✓ SUPPORTS MEMORY

✓ PROMOTES FOCUS & ATTENTION

✓ SUPPORTS
COGNITIVE FUNCTION
✓
SUPPORTS MOOD & SENSE OF WELL-BEING
✓ PROMOTED ENERGY & ATHLETIC PERFORMANCE

As a dietary supplement, mix 600mg into 8 ounces of water, fruit juice or sports drink and drink once daily, or as directed by physician.

Serving size 600mg, 30 servings per container.
View full details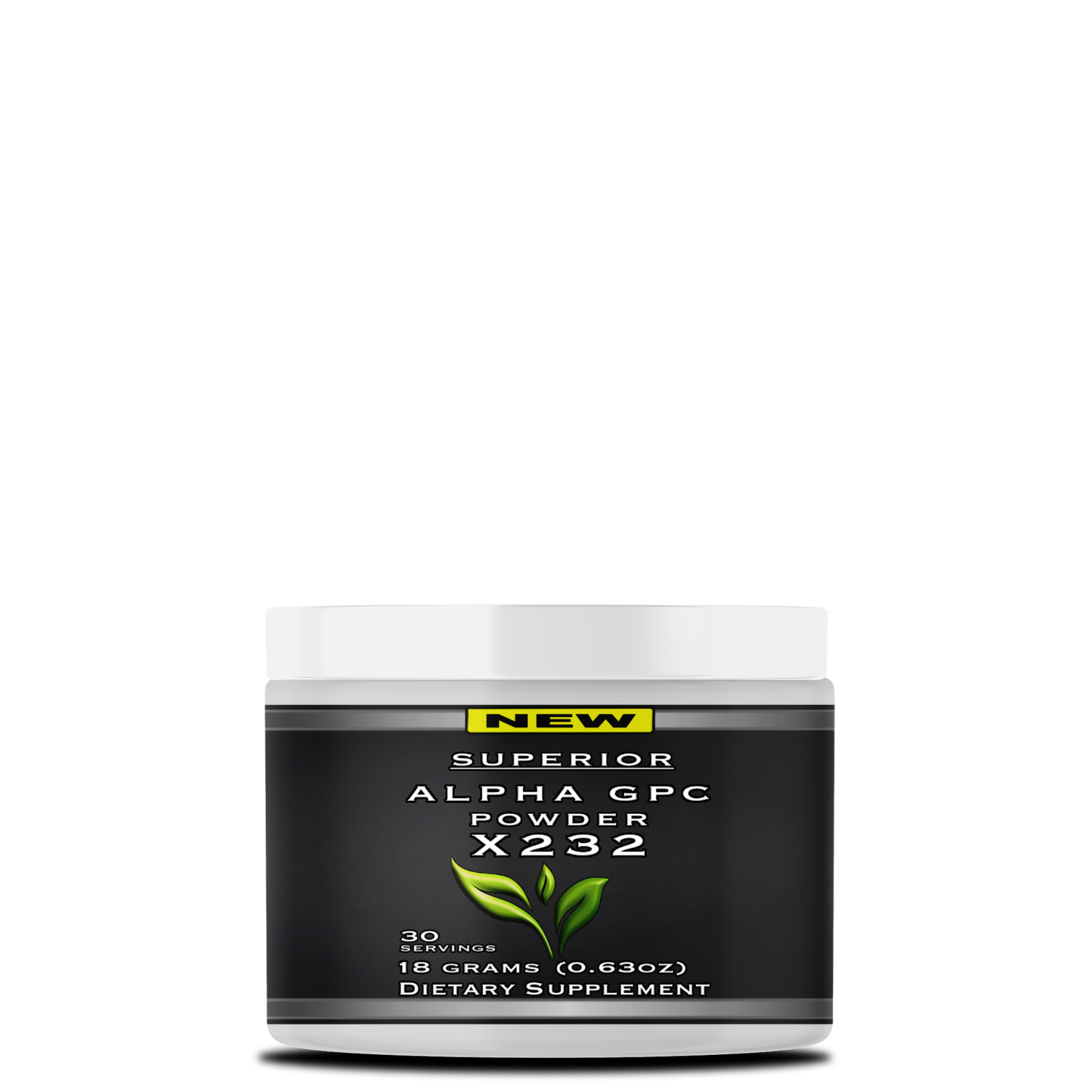 Exclusive Bundles we think you'll LOVE:
Unlock the Secrets OF ALPHA GPC
✓ Optimize your FOCUS AND CONCENTRATION with ALPHA-GPC!

Enhance a well-balanced mood and foster an overall FOCUS with the assistance of Alpha GPC. The remarkable ALPHA GPC X232 may contribute to a concentrated and optimistic state of mind in individuals who are already in sound health, while concurrently bolstering cognitive function.

✓ PROMOTES COGNITION, FOCUS & MEMORY!

CHOCOLATE LAB ALPHA GPC X232, also referred to as L-Alpha Glycerylphosphorylcholine, is the most bioavailable form of Choline currently available. Choline is a water-soluble nutrient that acts as a precursor to the neurotransmitter Acetylcholine. As a result, X232 Powder is easily absorbed by the body and has a fast-acting effect. Additionally, this supplement has the potential to enhance athletic performance, increase alertness, and improve memory creation and retention.

PROFESSIONAL GRADE

✓ ALPHA GPC

This extraordinary supplement is purely organic and free from GMOs. It is also gluten-free, vegan-friendly, lactose-free, and crafted exclusively from superior ingredients. We proudly consider it a golden supplement that embodies excellence.

Moreover, it is proudly manufactured in the USA and is highly recommended for individuals on a Keto diet.