Regular price
$69.98
Sale price
$63.98
Unit price
per
Sale
Sold out
Experience the Bliss of a Good Night's Sleep while BURNING FAT with CHOCOLATE LAB WEIGHT & SLEEP AID X486!
Indulge in the ultimate sleep solution with X486. Say goodbye to nighttime cravings and hello to a slimmer waistline. Experience a new level of rest and wellness!

✓ BURN FAT

✓ BOOST METABOLISM

✓ NATURAL INGREDIENT FOR WEIGHT LOSS

✓ Improve Mood
✓ Sleep All Night
✓ Natural Sleep Aid
✓ Relaxing & Calming Blend
✓ Supports Deep Regenerative Sleep
✓ Reduces Feelings of Worry & Stress
✓ Supports Healthy Immune Functions
✓ Amplifies Next Day Energy and Performance
For best results take 2 capsules before bedtime with an 8oz glass of water or as directed by your healthcare professional.
Serving size 2 capsules, 30 servings per container.
View full details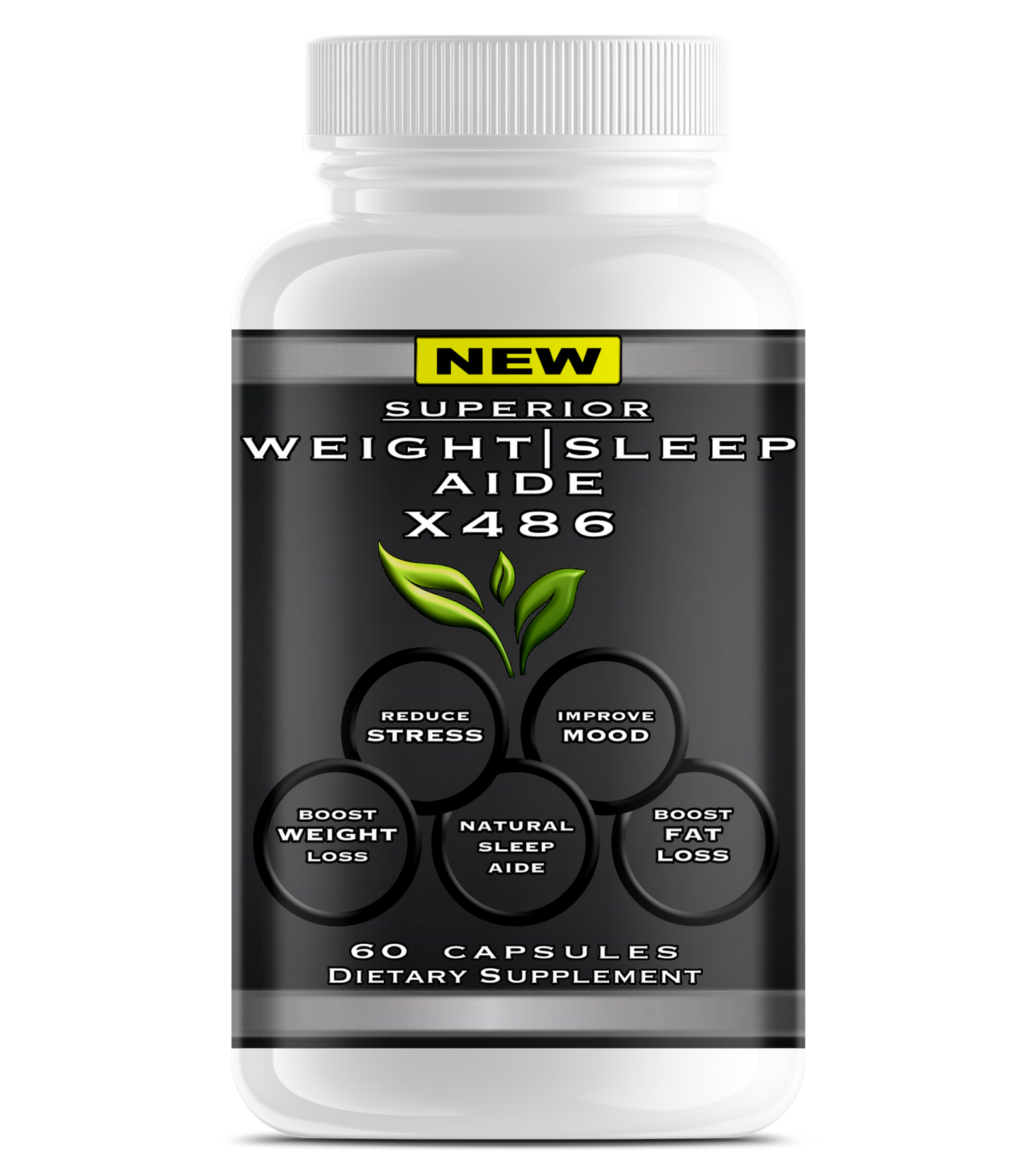 Exclusive Bundles we think you'll LOVE:
Awaken Your Inner Potential For Deep Sleep and Supercharge Your Metabolism to TORCH FAT!
✓ Discover the Link Between High-Quality Sleep and Optimal Mental

While you sleep, your body undergoes a natural process of repairing and rebuilding muscle, as well as restoring balance to your metabolism. Our fat burner supplements are formulated with sleep-promoting Melatonin, which works alongside weight management ingredients to gently burn fat throughout the night.

Experience improved sleep quality and wake up feeling refreshed and focused with the unparalleled formula of CHOCOLATE LAB SLEEP X346.

✓ The Best Sleep Imaginable WHILE BURNING FAT
Discover the power of a good night's sleep while burning Fat with our transformative pre-sleep rituals. Drift off into dreamland effortlessly and wake up feeling refreshed, revitalized, and ready to conquer the world!


✓ Naturally Relax and Unwind AND FEEL GOOD Invoke your inner strength with the empowering power of 'Feel Good' Support 5-HTP. Harness the potential of this compound, derived from the amino acid tryptophan, which is known to regulate mood and bring a sense of calmness to both body and mind!
Discover the power of our innovative formula that harnesses the potential of melatonin to help you relax and recharge after a challenging day.


✓ Good Sleep Benefits Your Entire Body
Experience the incredible benefits of proper sleep on your body weight, hormone levels, stress levels, energy levels, and mental cognition. Scientific studies have shown that getting quality sleep can have a profound impact on your overall well-being.


CHOCOLATE LAB WEIGHT & SLEEP AID X486 promotes high-quality sleep with a powerful mix of high-quality magnesium, melatonin, GABA, and other natural components. At the same time, it maximizes fat-burning using the well-researched CLA and L-Carnitine and other effective ingredients.

When taken according to the instructions, the X486 Formula for CHOCOLATE LAB x486 can assist in diminishing feelings of worry and stress, improving mood, ensuring uninterrupted sleep throughout the night, and enhancing fat burning.

FAT BURN BLEND

✓ CLA

✓ L-Theanine

✓ L-Triptophan

✓ L-Carnitine Tartrate

✓ White Kidney Bean Extract

✓ Green Coffee Bean Extract

MOOD AND SLEEP BLEND

✓ GABA

✓ 5-HTP

✓ Melatonin

✓ Lemon Balm

✓ Valerian Root

✓ Ashwagandha

✓ Passion Flower

MADE IN USA!

Experience the amazing benefits of the NEW X486. This extraordinary supplement is purely organic and free from GMOs. It is also gluten-free, vegan-friendly, lactose-free, and crafted exclusively from superior ingredients. We proudly consider it a golden supplement that embodies excellence.

Moreover, it is proudly manufactured in the USA and is highly recommended for individuals on a Keto diet.