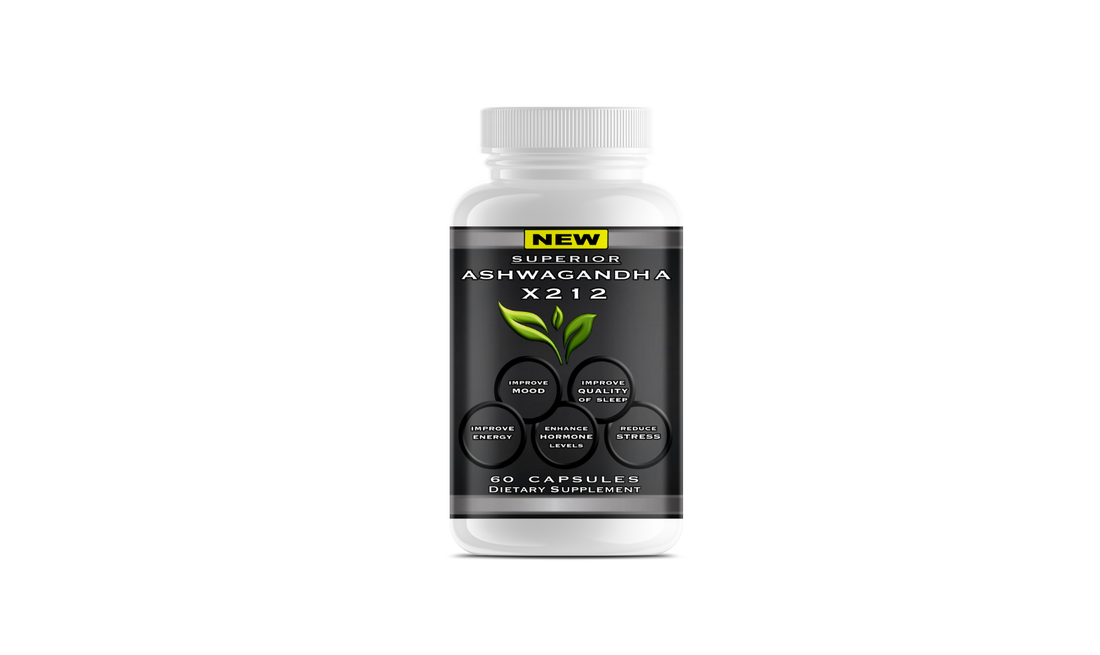 Does Ashwagandha Kill Emotions?
Does Ashwagandha Make You Emotionless

? A Comprehensive Exploration
Table of Contents
Introduction: The Wellness Carousel
Welcome aboard the dynamic rollercoaster of holistic wellness, a realm where choosing the right supplement can be akin to finding the philosopher's stone. The pursuit of holistic wellness has become an ever-evolving journey, with individuals seeking the perfect combination of supplements and lifestyle choices to optimize their well-being. In this quest, Ashwagandha has emerged as a popular choice, praised for its potential benefits in stress relief and emotional well-being. However, recent discussions and social media claims have raised concerns about Ashwagandha's impact on emotions, with some suggesting that it can "kill" emotions. To uncover the truth behind these claims, we will delve into the scientific research, expert opinions, and user experiences surrounding Ashwagandha's effect on emotions.
The Four Pillars
Holistic Wellness: A 360-degree approach to health, where mind, body, and spirit intertwine.
Ashwagandha: A herb that's as ancient as it is modern, a duality that fascinates.
Emotional Wellness: The cornerstone of mental health, often overshadowed by physical well-being.
Safety Concerns: Navigating the maze of allegations against Ashwagandha's emotional impact.
Before we dive deeper into the topic, let's explore what Ashwagandha is and its historical significance.
What is Ashwagandha? An Ayurvedic Jewel
Ashwagandha is more than just a supplement; it's an adaptogenic maestro with deep roots in Ayurvedic lore. Ashwagandha, scientifically known as Withania somnifera, is a powerful herb that has been used for centuries in Ayurvedic medicine, a traditional system of healing originating from India. It is often referred to as an adaptogen, meaning it helps the body adapt to stressors and restore balance. Fast forward to today, and modern science is busy unlocking its myriad benefits.
In Ayurveda, Ashwagandha is revered as a rasayana, or a rejuvenating herb, known to promote vitality, enhance physical and mental performance, and support overall well-being. It is believed to bring equilibrium to the mind, strengthen the body's resilience, and act as an emotional healer.
Modern scientific research has started to validate the traditional uses of Ashwagandha and shed light on its potential benefits and mechanisms of action.
Ashwagandha: Then and Now
| Ayurvedic Wisdom | Scientific Validation |
| --- | --- |
| Equilibrium of mind | Cortisol regulation |
| Vitality amplifier | Immune system booster |
| Emotional healer | Anxiety reducer |
Emotional Well-Being & Supplementation: Beyond Stress Relief
Ashwagandha takes your well-being a notch higher by enhancing your emotional landscape. It has shown promising results in improving sleep patterns and lessening depressive states. Research suggests that Ashwagandha may have a positive impact on emotional well-being by promoting restorative sleep and alleviating symptoms of depression. Adequate, restful sleep is essential for mental and emotional rejuvenation, and Ashwagandha has been shown to improve sleep quality and patterns. Additionally, studies have found that Ashwagandha supplementation may reduce depressive symptoms, offering support for those dealing with mood disorders.
Yet, Ashwagandha isn't a solo act. Other natural wonders like Tongkat Ali deserve a spotlight too. Other lifestyle factors, such as exercise, mindfulness practices, and a balanced diet, also play crucial roles in maintaining emotional equilibrium.
The Emotional Portfolio of Ashwagandha
Restorative Sleep: Aids in achieving a sleep cycle that rejuvenates.
Depression Alleviation: Studies indicate a marked reduction in depressive symptoms.
Impact of Ashwagandha on Stress & Anxiety: The Cortisol Chronicles
Ashwagandha's mastery in attenuating cortisol levels is well-documented.
One of the well-documented effects of Ashwagandha is its ability to modulate cortisol levels, which are closely linked to the body's stress response. High levels of cortisol can contribute to feelings of anxiety, agitation, and overall emotional distress.
Research indicates that Ashwagandha supplementation can help regulate cortisol levels, resulting in stress reduction and improved emotional well-being. By modulating cortisol secretion, Ashwagandha may support a more balanced stress response, allowing individuals to better cope with challenging situations.
It is important to clarify that Ashwagandha's ability to regulate cortisol should not be misunderstood as emotional numbing or a complete suppression of emotions. Rather, it is about finding a state of balance by reducing excessive stress and anxiety, which can enhance emotional well-being.
The Clinical Narrative
Cortisol Curtailment: Notable reduction in cortisol, the stress hormone.
Stress Mitigation: Highly effective in managing stress, though not an elixir for all emotional woes.
Does Ashwagandha Make You Emotionless? The Human-Robot Dilemma
The world of social media is abuzz with claims that Ashwagandha turns you into an emotional automaton. While it's true that the herb modulates cortisol levels, the picture is not as black and white as these claims suggest.
The individual response to Ashwagandha can vary significantly. Some users report experiencing a sense of emotional dulling or reduced intensity of emotions while taking Ashwagandha. However, it's important to note that these experiences are not universal, and many users do not report any negative impact on their emotional well-being.
While Ashwagandha may play a role in regulating emotions through its impact on cortisol and stress levels, it does not completely eliminate emotions. Emotional experiences are complex and influenced by various factors, including individual biochemistry, lifestyle, and mindset.
Does Ashwagandha Suppress Emotions? The Adrenal Angle
A 10-week scientific study pointed towards Ashwagandha potentially suppressing adrenal function, raising questions about its long-term emotional effects. But here's the silver lining: users often report a return to their emotional baseline after discontinuing the supplement.
Risk Factors Unearthed
Adrenal Suppression: A long-term concern requiring further study.
Emotional Flattening: Reported by some, but often reversible.
Does Ashwagandha Kill Emotions Forever? Unveiling Permanence
Let's set the record straight—Ashwagandha's emotional effects are not cast in stone. User testimonials frequently highlight a resurgence of emotional vitality upon halting its usage.
Individual Nuances
Everyone's biochemical makeup is unique.
Consult a healthcare provider for a personalized regimen.
Does Ashwagandha Mess with Hormones?
Ashwagandha's impact on hormones and the endocrine system has also garnered attention. While Ashwagandha is generally considered safe, there are potential risks, particularly related to adrenal insufficiencies. These risks primarily arise from long-term and high-dose usage.
It is important to approach the topic of hormonal impacts with careful consideration. Some individuals may experience short-lived hormonal fluctuations and emotional changes while taking Ashwagandha, but these effects are often reversible upon discontinuation.
As with any supplement, it is crucial to consult with a healthcare provider before incorporating Ashwagandha into your routine, especially if you have pre-existing hormonal conditions or concerns.
The Hormonal Spectrum
Adrenal Risks: Exist but are often reversible.
Emotional Impacts: Potentially significant but typically short-lived.
Can Ashwagandha Make You Feel More Depressed? The Emotional Abyss
Anecdotal accounts, highlight an increase in depressive symptoms when using Ashwagandha. Caution is advised, especially for those with pre-existing mental health conditions.
Best Alternative to Ashwagandha for Anxiety or Stress: Meet Tongkat Ali
If Ashwagandha may not be the botanical soulmate you are seeking, consider exploring Tongkat Ali as an alternative for stress relief and mood enhancement. Tongkat Ali, also known as Eurycoma longifolia, is an herb native to Southeast Asia that has been traditionally used for its mood-enhancing and stress-relieving properties.
Like Ashwagandha, Tongkat Ali is an adaptogenic herb that can help balance the body and mind. It has been reported to promote a sense of well-being, enhance mood, and support stress management. Furthermore, Tongkat Ali is not associated with emotional numbing or the potential flattening of emotions that some individuals may experience with Ashwagandha.
When considering supplementation, it is important to choose high-quality products from reputable sources and consult with a healthcare professional for personalized guidance.
Tongkat Ali vs. Ashwagandha
| Key Features | Tongkat Ali | Ashwagandha |
| --- | --- | --- |
| Stress Alleviation | ✅ | ✅ |
| Mood Upliftment | ✅ | ✅ |
| Emotional Numbing | ❌ | ✅ |
Can Ashwagandha be Used as a Treatment for Depression? A Clinical Perspective
While Ashwagandha, has shown promise in alleviating symptoms of depression in some studies, it is important to note that it should not be considered a standalone treatment for depression. Depression is a complex condition that often requires a comprehensive approach involving various therapeutic modalities and guidance from medical professionals.
Experts' Views on Ashwagandha:
As with any topic of scientific interest, expert opinions play a crucial role in shaping our understanding. The scholarly consensus on Ashwagandha leans towards acknowledging its potential benefits for stress and anxiety management, though caution is advised due to potential side effects and individual variability.
User Reviews of Ashwagandha's Effects on Emotions: The Real-World Resonance
User reviews form a symphony of mixed experiences, ranging from heightened emotional awareness to instances of emotional blunting. Therefore, your individual biochemistry plays a significant role in how you'll respond to Ashwagandha.
Conclusions: The Balanced Verdict
Ashwagandha, especially when considering SUPERIOR ASHWAGANDHA X212, serves as a compelling tool in your emotional well-being toolkit. However, a balanced approach involving healthcare professionals is indispensable.
For more deets, check out  How Long Does It Take For Ashwagandha to Work?
and
Ashwagandha and L-Theanine: Is it a Great Combination?
.
That's a wrap! Go on, be the health hero you were born to be! 🌿✨
Disclaimer: The Necessary Fine Print
The information presented is intended for educational purposes and should not replace professional medical advice. Always consult your healthcare provider before incorporating any new supplements into your regimen.
Frequently Asked Questions (FAQs)
1. Does Ashwagandha really 'kill' emotions?
No, Ashwagandha does not 'kill' emotions. It may regulate stress hormones and promote emotional well-being, but its effects on emotions vary from person to person. Some users report feeling emotionally flat, but this is often reversible upon discontinuing the supplement.
2. Can Ashwagandha be used to treat depression?
While Ashwagandha, especially SUPERIOR ASHWAGANDHA X212, shows promise in alleviating symptoms of depression, it should not be considered a standalone treatment. Always consult healthcare professionals for a comprehensive treatment plan.
3. Are the effects of Ashwagandha permanent?
No, the emotional effects of Ashwagandha are generally not permanent. Many users report a return to their emotional baseline after discontinuing the herb.
4. Does Ashwagandha mess with hormones?
While generally considered safe, Ashwagandha has been linked to potential adrenal insufficiencies, which could affect hormonal balance. Always consult a healthcare provider for personalized advice.
5. What are the alternatives to Ashwagandha for stress relief?
Tongkat Ali is a worthy alternative to Ashwagandha for stress reduction and mood enhancement. It is not associated with emotional numbing, unlike some reports about Ashwagandha.