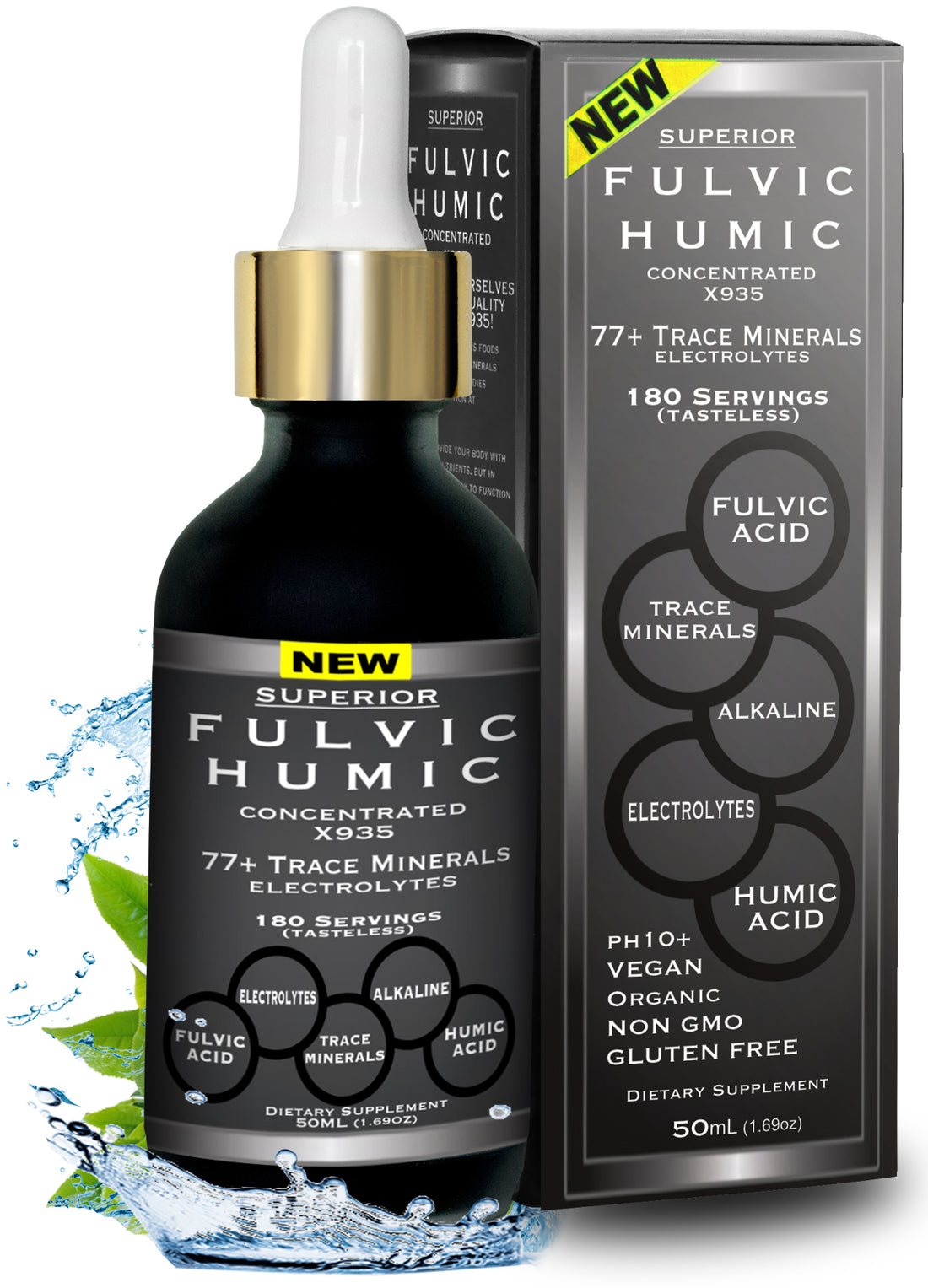 What is Fulvic Acid?
Fulvic acids can be described as a group of organic acids, natural compounds, and components of humus, which are fractions of soil organic matter that form when animals and plants break down. They have similar characteristics to humic acid but have differences in their carbon and oxygen content, acidity, degree of polymerization, molecular mass, color, and other properties. 
Why do we need Fulvic Acid?
The soil in which our foods are grown today isn't as good as it was. The soil is being depleted of minerals by aggressive farming practices, reducing the minerals found in the crops. Pesticides and fertilizers are also contributing to the problem.
What does this mean? 
This means the foods we eat today are not as nutritious as they used to be. As a result, your body is becoming less mineral-rich since the fruits and vegetables are deficient in minerals. Which results in your body not functioning optimally.
Today's foods lack in the vital minerals our bodies require to function at their best. You can provide your body with the proper nutrients, multi vitamins, and amino acids, but in order for your body to function at its optimal level, the nutrients need to be absorbed and transported to your cells. Fulvic and Humic Acid are the miracle workers of mother nature because they may Supercharge the absorption process and transport the nutrients to your cells.
How does Fulvic Humic Acid Enhance Nutrient Absorption?
High-quality concentrated fulvic minerals drops significantly enhance the absorption, effectiveness, functionality, speed of result, and functionality of any vitamin, mineral, or supplement. To help your body become fortified, drink every day.
What are the Benefits of Fulvic Acid?
The Superior Fulvic Humic X935 may have many benefits such as a vital trace mineral supplementation which can be used on a daily basis. Initially more may be used for detox, then reducing the amount to aid in energy boost.
With the flexibility of the X935, you can add the minerals to your favorite distilled water and as a result reduce the acidity of the water and enhance the  concentrated trace minerals.