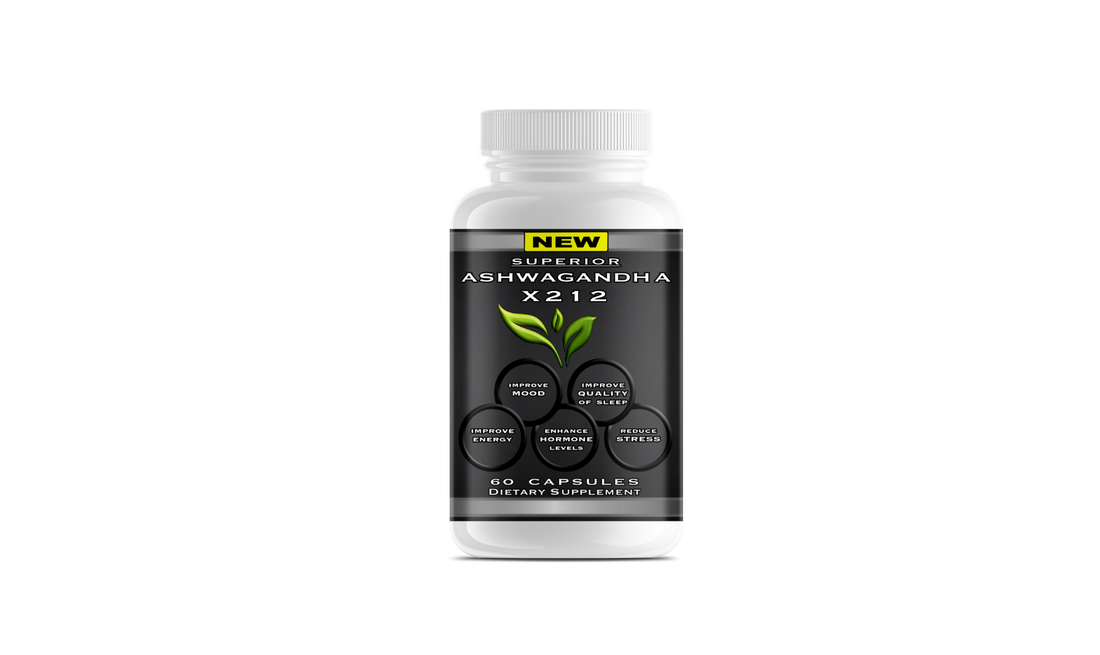 How Long Does It Take For Ashwagandha to Work?
How Long For Ashwagandha To Work?
I. Introduction
Hey, wellness warriors! 🌿 Heard about Ashwagandha? This ancient herb is making waves in modern health circles. Why? People are anxious to know—how long does Ashwagandha take to work? Stick around; we're diving deep....
Ashwagandha, a powerful herb with a long history in traditional Ayurvedic medicine, has gained significant popularity in recent years for its potential health benefits. From reducing stress and anxiety to improving sleep quality and cognitive function, Ashwagandha is touted as a versatile herbal remedy. However, one common question that arises is, "How long does it take for Ashwagandha to work?" In this article, we'll explore the factors that can influence the timeline of Ashwagandha's effects and provide insights into what you can expect when incorporating this adaptogenic herb into your wellness routine.
II. What is Ashwagandha?
Ashwagandha's official name—Withania somnifera—sounds like a spell from Hogwarts. But this herb has real magic! Before delving into the timeline, let's take a moment to understand what Ashwagandha is and how it works. Ashwagandha, is an ancient herb native to India and is revered for its adaptogenic properties. Adaptogens are natural substances that help the body cope with stressors and promote a state of balance or homeostasis. Ashwagandha contains active compounds called withanolides, which are believed to contribute to its various therapeutic effects. These compounds have been shown to modulate the body's stress response, regulate cortisol levels, and support healthy immune function. By interacting with various biochemical pathways in the body, Ashwagandha may help reduce stress, enhance mood, increase energy levels, and support overall well-being.
Quick Facts:
Botanical Name: Withania somnifera
Family: Solanaceae
Traditional Uses: Stress relief, vitality, and more
Key Component: Withanolides
III. Health Benefits of Ashwagandha
Stress? Check. Hormones? Double-check. Cognitive function? Yes, please. Ashwagandha does it all. Studies back these claims, but your mileage may vary.
Top Health Benefits:
Stress Reduction
Hormonal Balance
Immunity Boost
Cognitive Enhancement
IV. Forms of Ashwagandha
Capsules, powders, tinctures—oh my! When choosing, consider a quality brand like SUPERIOR ASHWAGANDHA X212.
Forms & Availability:
| Form | Speed of Absorption | Recommended For |
| --- | --- | --- |
| Capsule | Medium | General Use |
| Powder | Fast | Quick Absorption |
| Tincture | Fastest | Immediate Requirement |
V. Factors Influencing How Long Ashwagandha Takes to Work
You're unique; so is how Ashwagandha works for you. Dosage, potency, and frequency matter. The dosage and quality of the Ashwagandha supplement you choose can significantly impact its effectiveness and the timeline of its effects. Different products may have varying concentrations of withanolides, the active compounds of Ashwagandha. The quality of the herbal extract, such as being derived from the root or whole plant, can also affect its potency. Generally, it is recommended to follow the dosage instructions provided by the manufacturer or consult with a healthcare professional for personalized guidance. Starting with a lower dose and gradually increasing it over time may allow your body to adjust and respond to Ashwagandha more effectively.
Key Factors:
In addition, each person's body chemistry and health condition are unique, so the timeline for experiencing the effects of Ashwagandha can vary. Factors such as metabolism, overall health, and individual sensitivity can influence how quickly the herb takes effect. Additionally, pre-existing health conditions or medications you may be taking could interact with Ashwagandha and affect its timeline of efficacy.
VI. Does Ashwagandha Work Immediately?
Sorry, instant-gratification gang, Ashwagandha isn't instant. Realistically, expect 4-12 weeks for changes.
Now that we have a better understanding of Ashwagandha and the factors that can influence its timeline, let's explore the general timeline of its effects. It's important to note that the following timeline is a general guideline, and individual experiences may vary.
Short-Term Effects (Within a Few Days to a Few Weeks):
When starting Ashwagandha supplementation, you may notice some short-term effects within a few days to a few weeks. These effects can include a subtle improvement in energy levels, reduced feelings of stress or anxiety, and enhanced overall well-being. Some individuals also report experiencing better sleep quality and an increased sense of calmness.
Medium-Term Effects (Around 4-8 Weeks):
As you continue taking Ashwagandha consistently, you may start to experience more noticeable effects within 4 to 8 weeks. This is when the herb's adaptogenic properties may have a more significant impact on reducing stress, improving mood stability, and supporting cognitive function. You might experience enhanced mental clarity, improved focus, and better resilience to life's stressors.
Long-Term Effects (After Several Months):
For many individuals, the long-term effects of Ashwagandha become more apparent after several months of consistent use. Continued supplementation may lead to a cumulative effect, with the herb's adaptogenic properties further supporting overall well-being, immune function, and stress management. It's important to maintain a regular regimen and allow Ashwagandha to build within your system for optimal results.
VII. Signs That Ashwagandha Is Working
Signs to Monitor:
Energy Boost
Improved Mood
Better Sleep
VIII. Recommended Dosages and Usage
Experts recommend a range—150 mg to 1300 mg. But hey, everyone's different, so consult a healthcare provider.
Ensuring you're taking the optimal dosage of Ashwagandha is vital for achieving desired results. Dosages can vary depending on the brand and concentration of the supplement. It's recommended to follow the instructions provided by the manufacturer or consult with a healthcare professional to determine the right dosage for you. Starting with a lower dosage and gradually increasing it as needed can also be beneficial for finding the dosage that works best for your body.
IX. Timing of Ashwagandha Consumption
Morning or night, tailor it to your routine. Just be consistent!
Combining with a Healthy Lifestyle
While Ashwagandha can offer significant benefits on its own, it can work synergistically with a healthy lifestyle to enhance its effects. Engaging in regular exercise, maintaining a balanced diet, and prioritizing quality sleep can complement the adaptogenic properties of Ashwagandha. These lifestyle factors can help optimize overall well-being, reduce stress levels, and promote holistic health.
X. Who Should Avoid Ashwagandha?
Pregnant? Breastfeeding? Kiddo under 18? It's advisable to consult with a healthcare professional before starting Ashwagandha supplementation, particularly if you have any underlying health conditions or are taking medications. They can provide personalized guidance based on your specific needs and help determine an appropriate timeline for expecting results.
XI. Real-Life Experiences
Meet Sarah. Stressed-out lawyer. Took Ashwagandha for eight weeks. Her verdict? Less stress, better sleep, and improved focus!
XII. Potential Side Effects and Precautions
Side effects are rare but real. Don't wing it; consult your doc if unsure.
XIII. Conclusion
The journey with Ashwagandha is personal, warriors. Listen to your body and give it time. Patience pays! Start your journey towards optimal health and well-being by exploring the potential benefits of Ashwagandha. Check out our Superior Ashwagandha x212, a premium Ashwagandha supplement designed to provide you with the highest quality Ashwagandha to support your wellness goals.
XIV. Additional Resources
For more deets, check out Ashwagandha and L-Theanine: Is it a Great Combination?.
That's a wrap! Go on, be the health hero you were born to be! 🌿✨
Note: The information provided is for educational purposes and should not replace professional medical advice. Always consult your healthcare provider for personalized recommendations.